Let's discuss how learning Latin American Spanish can improve your life, give you more job options and make money.
I looked on one major US job board just now for "Bilingual English/Spanish" positions – 47,628 jobs positions available at September 20, 2019.
As discussed here a major motivator for learning a second language, such as Latin American Spanish, is to further one's career. According to the 2012 American Community Survey conducted by the U.S. Census Bureau, Spanish is the primary language spoken at home by 38.3 million people aged five or older, a figure more than double that of 1990.
The numbers in Canada are much smaller, approximately 400,000, but from 2001 – 2011 while the total Canadian population increased by 11%, the Latin American population increased by 76%. The NAFTA Free Trade Agreement between Canada, USA and Mexico has seen a large increase in the movement of goods and people between the participating countries, and has been a great influence in their changing demographics.
These figures bear out the fact that Spanish is becoming more significant in North America, and in our increasingly competitive world the ability to speak it will give you a great advantage, not only socially but professionally.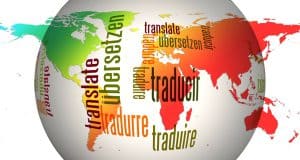 Emerging Markets Are Your Opportunity
Many of the Latin American countries fall under the banner of "emerging market economies" and that is an appropriate title; this should give us all further incentive as the potential of this region is immense.
For some reason here in "English-speaking land", many of us seem to think that a huge part of the population of the Latin American countries speak our language, especially when our knowledge of the region is limited to the vacation hot-spots – my own experiences specifically in Mexico, The Dominican Republic, Costa Rica and Cuba have shown that outside the resort areas, few people speak English. You should look at this as your opportunity.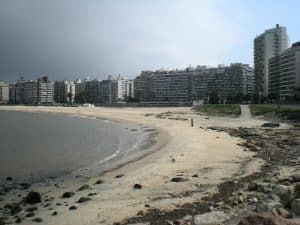 Again, another thing I learned from some of my business dealings in the region is that personal relations are extremely important in the Latin American world. This cannot be emphasized enough and is crucial to your success there – you can have all the "social media" skills in the world but that will not be enough! They want to meet you face to face, they will probably invite you to their houses to meet their families, they love to go to lunch (you will usually buy), they love meetings, they love paper documents to read.

The following are a few areas of opportunity to build or change careers for English/Latin American speakers:
Corporations will be (already are) looking for employees to help them expand to the region. While they will naturally need people with local knowledge in the various countries, they also require staff from their own country as they perceive them to be more trustworthy and more inclined to look after the company's interests.
The increasing Latin American populations of The USA and Canada are a huge market at home.
These emerging markets are, and will be for years to come,  a great chance for you to start your own business, as much of the business infrastructure is still being built.
One example that I am looking at is Cuba – being Canadian I have not been subject to the same travel restrictions as many of our American friends, although that has changed a little, and I have come to know this country very well. There are still many obstacles, especially at the moment (fall 2019) with severe shortages that are crippling any recovery that was on the way. However, looking a little way down the road, the potential is huge – good-sized population, well educated, very little infrastructure in place.
Tourism to the region is increasing and consequently, the tourism industry requires more and more bilingual employees.