Mexico is a colorful country with the friendliest of people, an abundance of delicious food and a wealth of history. Those, along with the low cost of living, cold beer and use whatever word you wish to describe the taste of tequila, are all great reasons to live in Mexico. Despite this, many have an important question, "Is Mexico safe to live in?" or, "Is Mexico safe to travel in?"
For starters, let's mention one of the first things that people ask me about when I talk about living in Mexico, the violent crime. The different stories surrounding shooting, drug wars, migrants and kidnapping may make you stop and think, but these disturbances are mainly among the criminal organizations themselves.
I am not going to blow smoke where the sun doesn't shine and pretend it doesn't happen, because it does, and the degree of violence is sickening, but for the average person it has not been something that directly impacts them.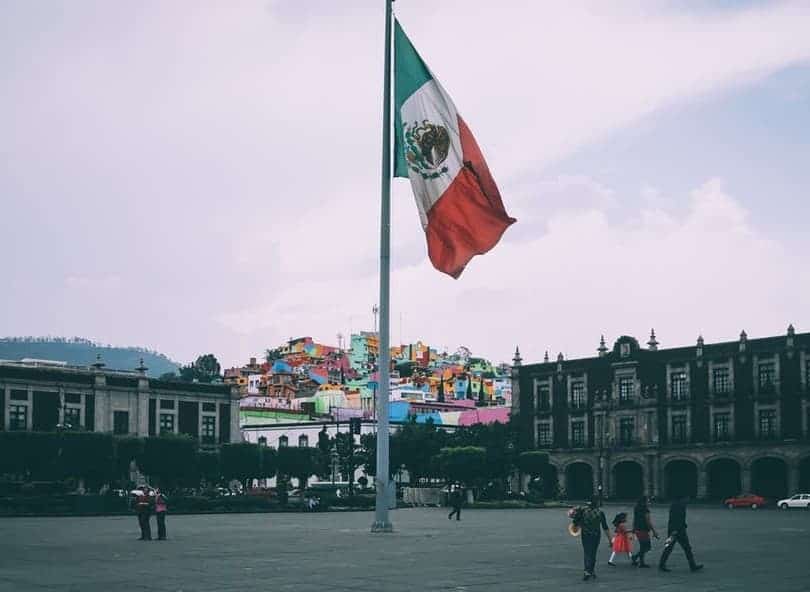 We will come back to the bad things a little later, but first, let's move on and I will explain why I think Mexico is a safe place.
Don't forget that there is good and bad everywhere in this world. Many people outside the USA believe that the US is now becoming very dangerous. The same goes for much of Europe. A lot depends on becoming familiar with a place, getting to know the areas to avoid, knowing local customs.
Mexico is no different.
So, without further ado, let us discuss some of the factors why I think Mexico is a safe place overall!
Living Safely In Mexico
Day to day living in Mexico is generally extremely safe and enjoyable for the expats and locals that I know. You hear and read the horror stories but there are many more reasons why so many choose to live there.
Mexico is a large, incredibly complex and varied country which makes it an ideal place for you to live, travel, and invest.
Things to make you feel safe in Mexico
1. The People
Not to sound corny but the Mexicans are warm, friendly, vibrant and very family-oriented. If you are in a bad spot, they will go out of their way to help you. Most Mexicans are very proud of their country and want Mexico to be seen in a positive light as they are very aware of some of the negative press out there in the world.
2. Cost of living
What does this have to do with safety you may ask? A lot.
If you live somewhere that is relatively cheap, you can afford to live in the better areas. These areas are almost always safer, well-lit and better patrolled by the authorities. Generally, the better schools can be found in the better neighborhoods also. This means less stress about your kids travelling to and from school.
Moving to a country just for the lower cost of living might not be a great idea but, if all the other prerequisite conditions work out fine, then it's nice to have fewer expenses for living. You can afford all the luxuries in Mexico without breaking the bank, in contrast to the USA, Canada or Europe.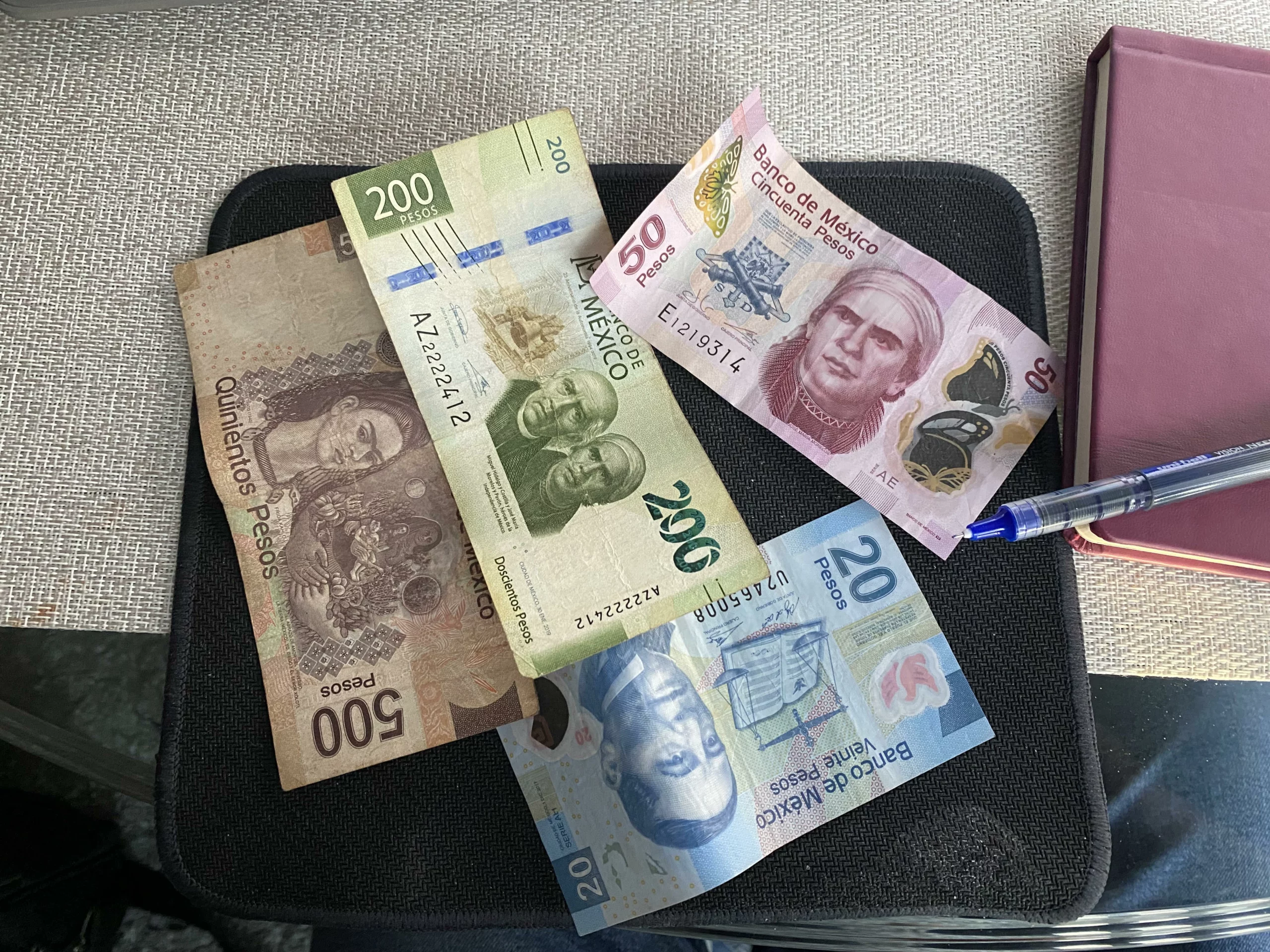 Even if you have a relatively good standard of living in your home country, in Mexico it will cost you on average about 60% less to get the same. And when you witness such a reduction in your budget, then you'll wonder why you didn't do it earlier. Just about everything you can buy back home, you can get in Mexico.
For a decent lifestyle with the best of amenities, in a popular town or city, maybe near the beaches, it will cost you about $2000 – $3000 per month, and slightly more for an extravagant one in Mexico. You can reduce this a great deal more in certain areas. I figure that I could live well in Pachuca, a safe city about 90 minutes drive north of Mexico City, for $1,500 per month.
3. Quality healthcare
This is obvious in how it makes Mexico safer. If something goes horribly wrong, you are in one of the better places due to the healthcare system, and you may actually survive.
With the deterioration of quality healthcare and higher costs in the US and other countries, many people are rooting for the services provided in Mexico. For expats, you'll love the health insurance coverage cost in Mexico as compared to the U.S. This is not such an advantage for Canadians or most Europeans who receive health care from the government anyway.
Mexico does have public health care and it is generally very good, very affordable, and it is available to all temporary residents, permanent residents and citizens. The public health care system is being overhauled by the current government, including the replacement of "Seguro Popular" by the new "INSABI".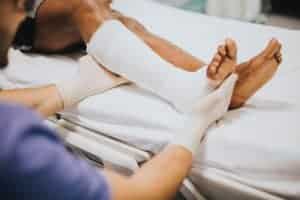 An accident or serious illness probably won't lead to a bankruptcy due to the hospital fees.
4. Weather
Does the climate make Mexico unsafe? No. Once you visit Mexico, you will surely contend with the weather being perfect all year-round in most of the country.
I would say that the major risks with the weather is the occasional hurricane that that can hit both coasts during the months of June-November. If you live inland, this is not really an issue, and again, the hits by storms are infrequent. In the interior, in places such as Mexico City, Puebla, etc. the high altitude can be an issue at first as your body needs time to adapt so be careful doing strenuous exercises for a couple of weeks.
5. Communication
Despite Spanish being the spoken language, in tourist areas many of the locals also know English, so that you won't face any difficulty with communication.
The majority of Mexicans however only speak Spanish, but you can survive even with very basic Spanish speaking skills. This will make it less difficult for you to ask for help or directions and also make you feel more welcome as the locals appreciate efforts to blend in.
My advice to you is to learn to speak Spanish. Not only will it make life a whole lot easier for you, it will raise your self-esteem, give you more independence, and you will enjoy talking with the locals, trust me. Also, in my opinion, it makes it easier to learn about what is going on around you, you will pick up on local gossip that may warn you about anything bad going on so you can avoid it.
You'll find the Mexican people to be quite friendly towards expats and tourists. They do understand that having a reputable travel and tourism industry is a boon to the Mexican economy. If the tourist can gain useful experience from Mexico, then it's a win-win situation, which is why there has been plenty of safety precautions put into effect.
Mobile phone and data coverage is excellent and of great comfort if you are out and about or traveling.
Places that are safe to live in Mexico
There are tons of great places where you can live safely here, so I will just outline a few popular places for expats, where you can have a safe and enjoyable life!
In no particular order!
1. San Miguel de Allende:
If you don't prefer living in the coastal towns then you'll enjoy the perfect temperate weather in these two places. San Miguel de Allende & Lake Chapala are located in central Mexico with a beautiful near-perfect spring-like weather throughout the year.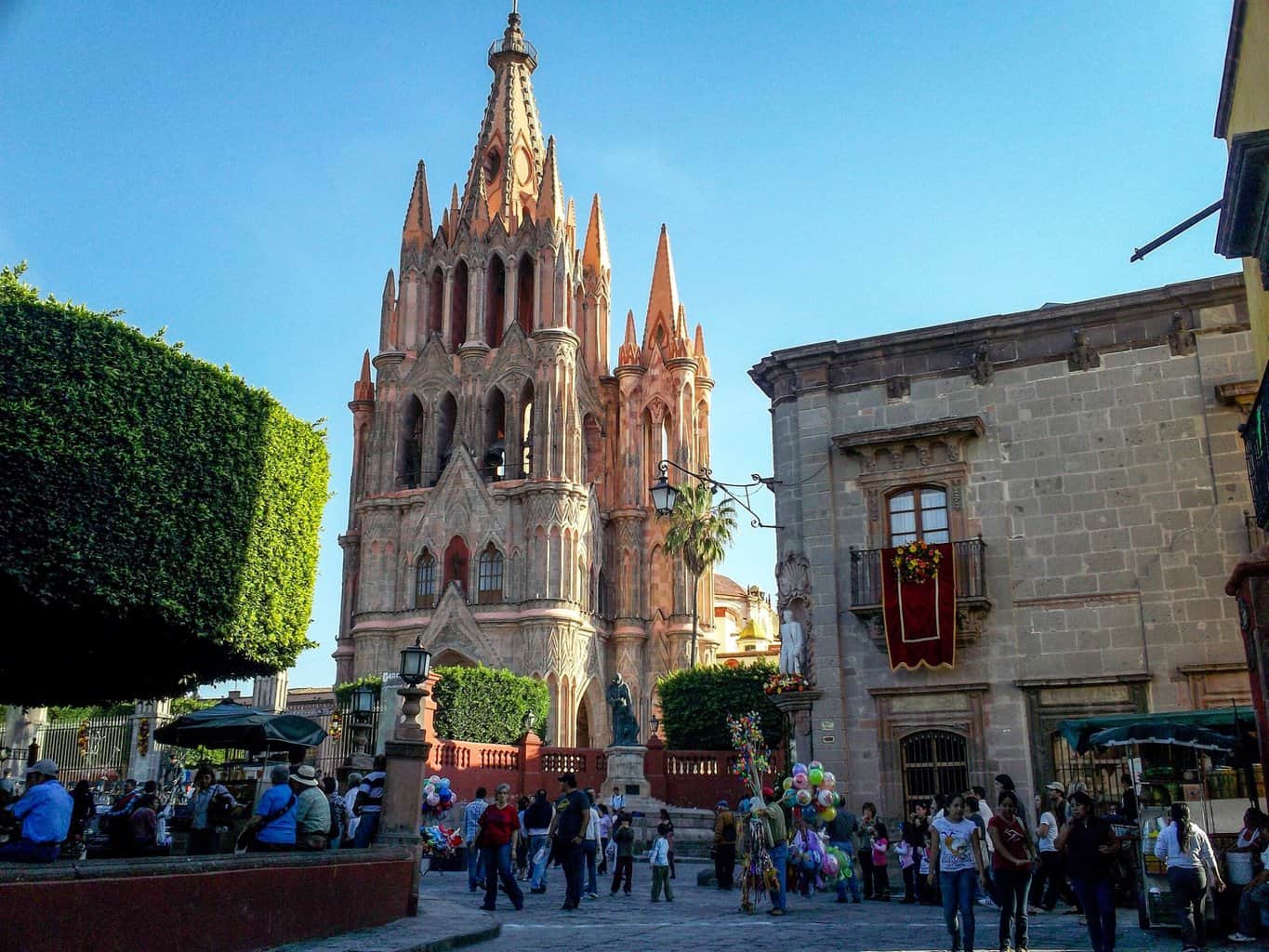 In San Miguel de Allende, you'll find plenty of brightly colored buildings which overlook the cobblestone colonial-style streets. A quarter of the 40,000 population living in this Spanish-colonial town are expats who enjoy the beautifully preserved art galleries, a wealth of craftwork and the gourmet restaurants.
Despite this city being in the state of Guanajuato, this region is considered safe, and the high concentration of ex-pats, especially retirees, helps reinforce that feeling.
See our article where we went into more details about San Miguel de Allende here
2. Querétaro City
A mere 60 kilometers southeast of San Miguel de Allende, this is the capital city of the state of Querétaro. Becoming increasingly popular and regarded as the fastest growing city in Mexico. Whether that is good or bad, who knows, but it has a wonderful blend of the old and new.
Crime, mainly of the petty kind, has risen a little as the city grows but violent crime does not appear to be a problem here. I felt very safe.
A great climate year-round, the presence of many high tech companies and other industries has helped to create some excellent facilities for everyone to enjoy, along with communications networks that are first class. Also a central district that is yet another UN World Heritage site. With accommodation to suit a wide range of budgets, Querétaro is hard to beat.
3. Lake Chapala:
Lake Chapala lies close, about 45-50 kilometers, to Guadalajara, the second-largest city in Mexico, which gives easy access to excellent healthcare facilities and the international airport. In the Lake Chapala district you will find the small city of Chapala and several small towns and villages such as Ajijic, where you'll get the American-style homes that come with a garage and many "gringos" who live like the locals.
There is a large ex-pat community, especially retirees, and mainly from the USA and Canada.
4. Merida:
This colonial city is a gem of the Yucatan state with a lively food scene and a European-influenced colonial architecture. The price of real estate in Merida is pretty high, with echoes of glitz and glamour.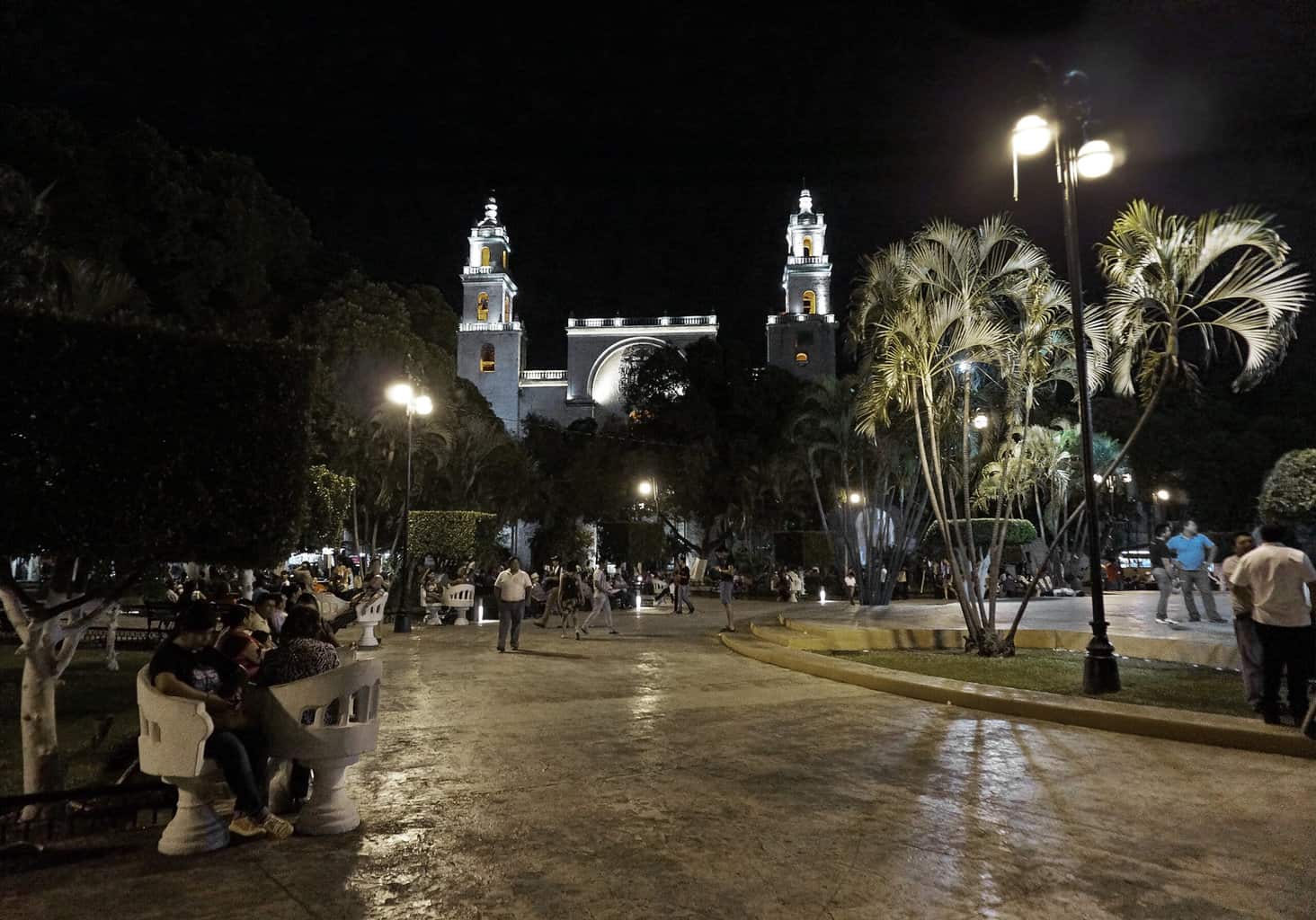 It does maintain high temperatures throughout the year, but many retirees and in recent years, an increasing number of younger people, are having a great time in this Gulf Coast town. The beaches are only about half an hour away.
Merida is generally considered the safest city in Mexico. I went into more detail here.
5. Puerto Vallarta Region:
There are several hillside homes and beachfront condos which come with a panoramic view. This place is a tourist magnet, and it's filled with foreigners, who have been living there for decades. It offers you first-world living standards, restaurants, shopping, and real estate that come with a broad price range. It's generally not cheap and has lots of tourists year round, so the tourism police present is significant.
6. Riviera Maya:

It's the number one tourist destination with an 80- mile long coastline. There are small coastal towns which are scattered all around this place with a laid back beach vibe. Also, it's well-equipped with excellent restaurants, high-end shopping, and condos that are geared to foreign tastes. It has become a lot more developed for tourism over the last 20 – 25 years but there are still some superb spots.
The Cancun International Airport is the second busiest in Mexico with service to about 30 countries.
Cartels are starting to operate more in this area too, but I have been here about 10 times in the last couple of years, all along this coast without incident or feeling uneasy. Not quite as laid-back as it used to be. I prefer Merida.
7. Mexico City:
Mexico City gets a bad rap from people who don't know anything about it or the country. As the capital and the largest city in terms of population, it tends to attract millions of people who are looking for an urban lifestyle similar to other countries but with a lower price tag.
The strong local network and freelancing opportunities have made this place a famous destination for plenty of job-seekers and digital nomads from around the globe. It has a surprising number of upscale, safe neighborhoods that can suit every taste and lifestyle. Traffic is often a nightmare though.
8. Puebla: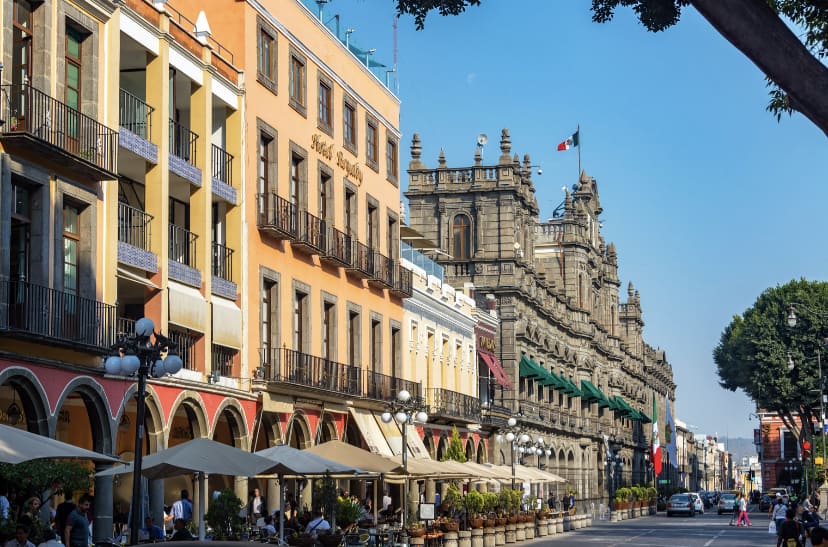 Another central city on the high plains, just about two and a half hours southeast of Mexico City, it is the capital of the state of Puebla. A moderate climate, a large city that mixes both modern and colonial architecture, a large artist community, with a lot of Spanish, Portuguese, British and French influences.
If you like history, you will find lots to enjoy here. Added to this is a huge range of restaurants and bars to suit everyone, A large industrial base accounts for the majority of the economy, including a Volkswagen plant.
Heard of the "Cinco de Mayo"? That originated in Puebla and is widely celebrated here.
As with all the above places, it will be covered in more detail in this article on this site.
Before You Move To Mexico
No one can give you the perfect answer to where you should be living in Mexico. This country is geographically diverse; you'll find everything- from snow-capped mountains to hot beaches, and from bone-dry desert to humid jungles. To find out the most suitable place, you need to weigh up your priorities and requirements.
You can, and should, also make a few exploratory trips so as not to be disappointed upon arrival and to be better prepared for the moving process. You will also find well over a million expats in Mexico who are either living there full or part-time so there is lots of company.
If you are moving to live there, I strongly advise you to rent for the first six months at least, a year is better. You need this time to make sure you can adapt and get to know the local people and customs as well as any possible safety concerns.
This also will give you a better idea regarding things such as the weather. If you decide to live on the Caribbean coast for example and arrive in November, the first six months will be like paradise. From May to September, you might not like or feel able to live with the heat, humidity or the summer storms, even the risk of a hurricane. If it's a touristy place, is it less safe in high season, or perhaps it's safer due to extra police presence.
About My Selections Of Safe Places To Live In Mexico
These are just a few suggestions and I will cover several of these and others in more detail elsewhere, as Mexico is a vast country where you will find numerous great places to live. You will discover not only a rich culture, but large, exciting metropolitan cities, which are major manufacturing, importing and exporting hubs along with many charming "Magic Towns." Schools are cheap, even the many excellent private ones, in both the towns and cities.
Things That Make Mexico Seem Unsafe To Live In.
Poverty
This is obviously not unique to Mexico. Compared to much of Latin America, Mexico is a relatively prosperous country but there is a lot of poverty. With poverty can come hunger and desperation which usually leads to increased crime. Social "safety nets" are not really a thing here. Petty crime is everywhere and, as in most of the world, don't go flashing cash about, lock up your valuables and don't go wandering in the dark alleys at night.
Corruption
Corruption is rampant in just about every level of Mexican society. The cartels and gangs often control entire regions of the country, paying off many government officials, including police in the process. They also are known to help out the poorer members of the public with food, medicines and money far more generously than the government ever would, thinking of themselves like a modern day Robin Hood. Sadly, this assistance is often accompanied by threats to keep quiet, and a reminder that they "saw nothing" if the police come asking.
The penalty for disobeying the cartels is usually brutal. Being shot, hung by the neck, decapitations, dismemberment are not unheard of.
Unless you really go far out of your way looking for trouble, the cartels will not be an issue for you.
Even at local government levels you may find issues getting a permit to build a house, file the documents in a legal matter impeded unless a propina (tip or bribe) is paid. Being stopped for non-existent traffic violations are dealt with later in the article and elsewhere.
Border Violence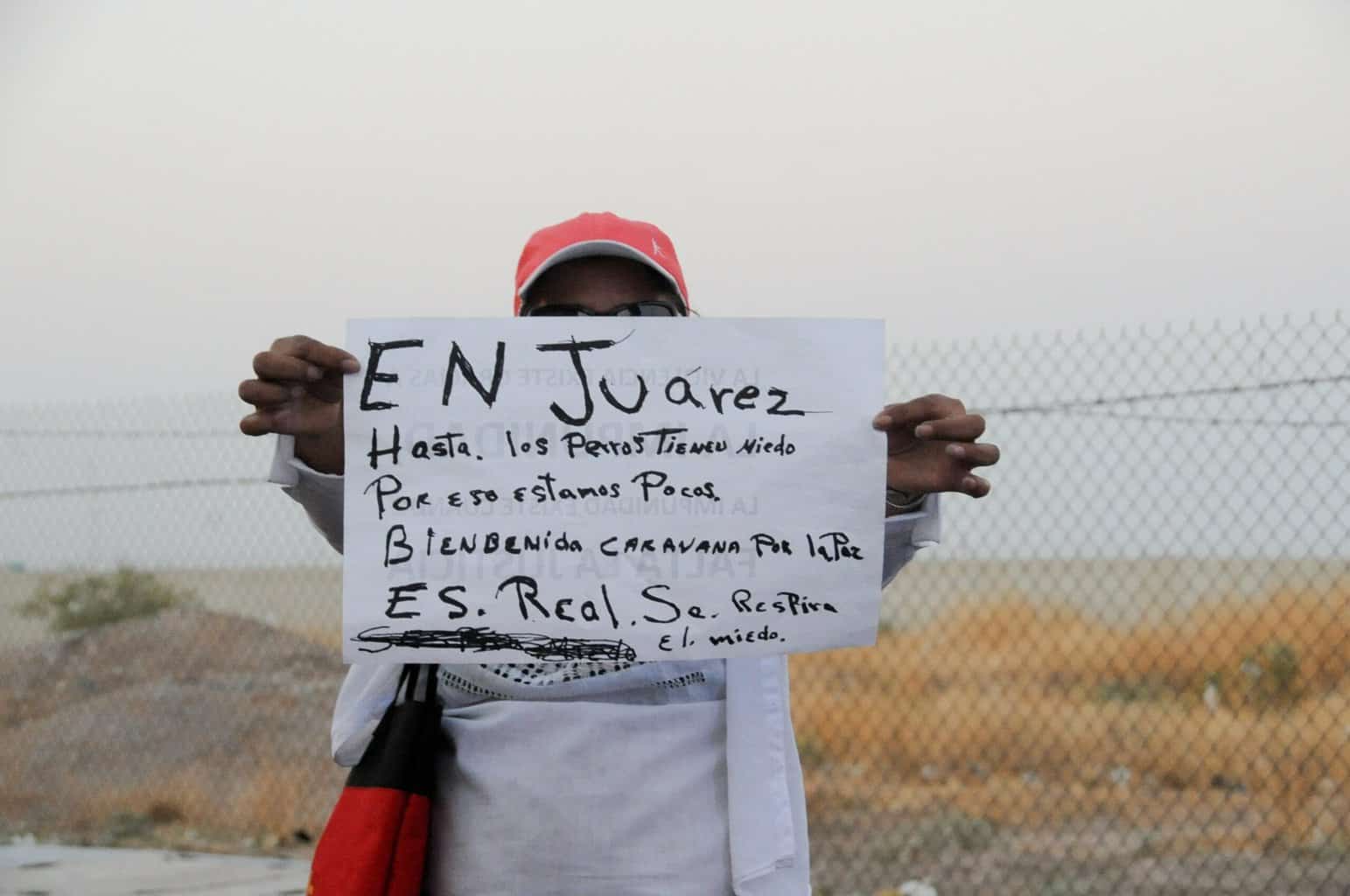 Admittedly, I haven't been near the cities in the border region with the United States because I had no reason to travel that far, I don't pretend that there is no problem because in several states the drug cartels are extraordinarily powerful, more powerful than the police and military.
The principal reasons are that the border states such as Tamaulipas, Chihuahua, Sonora and Baja California are major last stage trafficking routes for drugs, weapons and people. As a result, the major cartels (basically organized crime gangs to the point of small armies) compete to secure and control these routes.
The murder rates in these zones are shocking compared to most other places on the planet but if there is one mitigating factor, it is that most of these homicides are rival gang members killing each other. Many people travel to the cities in these states without incident, so to label them all as extremely dangerous is unfair, except maybe Tamaulipas.
Other Dangerous Areas of Mexico
Statistically, the most violent cities are found in the more central parts of the country. Later in this article, I will detail the more dangerous places for you.
The odds of any of us good folks getting caught in the crossfire is extremely remote, but you do need to be aware. So in the affected regions, don't drive there at night, even on major highways, and don't take a detour off the beaten track to some sleepy-looking small town; surely you should have seen enough scary movies to know that by now.
In other words, use your common sense about where and when you go a wandering, as you would anywhere else in the world.
Most Dangerous Mexican States
Michoacan – Not fair to label the whole state as dangerous as some of the most beautiful and must-see cities are here.
Guerrero
Sinaloa
Tamaulipas
Colima
Guanajuato – As with Michoacan, many fantastic places to call home are here.
The above have the highest level travel advisory issued by the US State Department. This level 4 warning advises people against any travel to these states, with some exceptions for some of the cities therein.  "Murder, kidnappings and other drug and gang related violence is prevalent", or so they say.
You will be safe in some of the cities within these states, such as the wonderful and rapidly improving Pacific resort city of Mazatlan in Sinaloa state, the fabulous city of Morelia in Michoacan state, several cities in Guanajuato in particular, but it is probably best to stay within the specific city and well visited surrounding areas. Ask around and you will be fine.
I know the majority of people, particularly tourists, travel around without incident and will be the first to denounce this "scaremongering". I have driven through some of these states and haven't had a serious problem but I am reluctant to recommend it.
Most Dangerous Cities
The first three of the following cities are just not good to visit at all in my opinion. The rest, in no particular order, have their good points as far as being livable goes, and if you are not involved in activities that interest the cartels, you should be OK.
Fresnillo, Zacatecas holds the dubious honor of being the most violent city in Mexico. Another claim to fame, or infamy, is that it's own residents often refer to it as "hell on earth".
It has become a major battleground between two of Mexico's biggest cartels. Just don't go here.
Celaya, Guanajuato. Strong competitor with Fresnillo, even ranked by various organizations as the most violent city.
Tepito, (Mexico City) located in Colonia Morelos in the Cuauhtémoc borough of Mexico City. Not a city but definitely an area to avoid that is ironically in the middle of what I consider one of the safest cities in the country. The police are as bad as the cartel that runs the place. Murders, drug related violence and extortion of both local businesses and tourists are the local specialties.
Other Cities Statistically Dangerous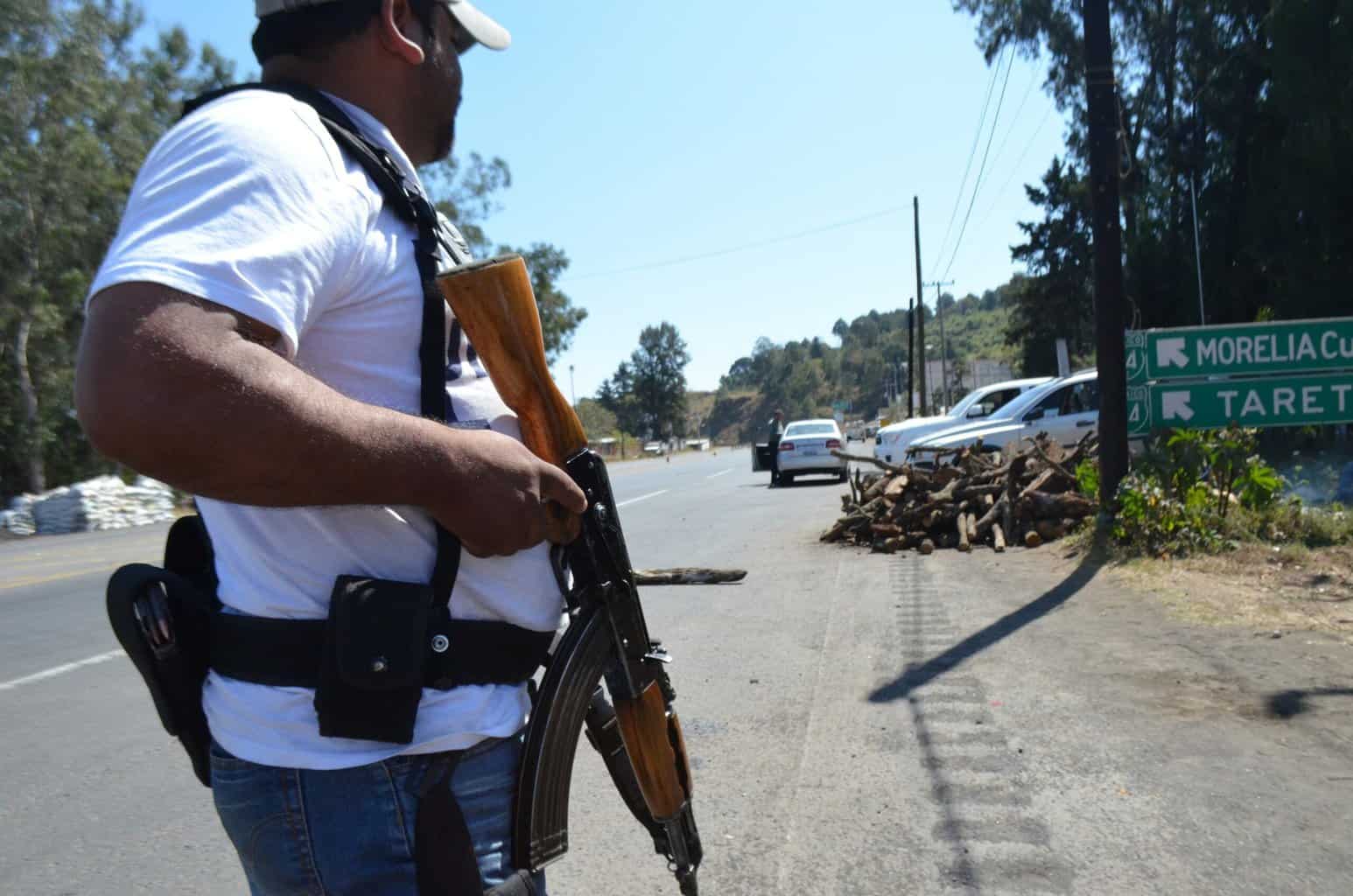 Pretty well all the following are heavily influenced and in some ways, controlled by the cartels. It is hard to ignore this organized crime and cartel violence, as you may well see evidence of it far more than in most cities of the world. Remember, the cartels are not interested in you or I unless we choose to make trouble with them.
Not my idea of good places to live long-term though, especially not if I wanted to set up a business, and maybe face the consequences of unknowingly upsetting a prominent gang member.
Irapuato, Guanajuato
Zamora, Michoacan
Uruapan, Michoacan
Ciudad Obregon, Sonora
Acapulco, Guerrero – once the playground of the rich but no more.
Culiacan, Sinaloa
Tijuana, Baja California
Ciudad Juarez, Chihuahua
No matter where you go, use your common sense as you would anywhere else and you should be fine.
Examples of Some Crime Rates As Comparison
The murder rate per 100,000 people in Mexico is five times that of the USA..
The reports of rape is about half of the USA.
Assault cases are about a quarter of the rate reported in the USA.
Property crimes and overall crimes are about the same for both countries.
The numbers are possibly misleading due to the fact that crimes are more likely to be reported in the USA than in Mexico. Mexicans often don't bother reporting many crimes such as theft, assault, mischief because the police won't do anything and in many cases, don't have the personnel. The murder rate also doesn't include the many "disappeared", a tragic, ongoing crisis.
Now let's look at how to move around this incredible country.
Travelling Around Mexico
Safety precautions to be taken while traveling in Mexico:
Just like when you're traveling in your home countries, a few general precautions should be taken in Mexico too for a hassle-free trip. Petty crime is everywhere, traveling or not.
Avoid flashing expensive jewelry or large amounts of cash in public.
Avoid driving to isolated areas at night.
Avoid keeping any expensive items in your vehicle.
Ensure that the rental car has all the required safety equipment, including a spare tire.
Don't take any rides from strangers, and try using the official taxis available. Uber is also widely available.
Keep your electronics and passport in the hotel locker.
Avoid keeping your bags on the beach, unless you are living in a gated resort but, like anywhere else in the world, don't take them if you don't need them.
Find out about the troublesome neighborhoods and avoid going around them.
Check the ATM for 'skimmers' which can steal your financial data.
If driving, try using the toll roads, or major highways while traveling to distant places.
Driving – Is Mexico safe to drive in?
First, I am assuming your are renting or legally borrowing a car that is registered in Mexico. I am not interested in driving a car into Mexico from another country.
I personally have spent much of the past two years living in, and driving around Mexico almost without incident. I have passed several police and military roadblocks which were set up mainly to stem the flow of migrants to the US border, not due to violence. When passing them, I never felt intimidated, scared or concerned for my safety. I was also driving alone, for the most part.
When I said "almost without incident", that was due to a couple of times the police decided to stop me and basically rob me, Instead of a gun, they threatened me with having my license retained or even detaining me until I went to a magistrate, I'll cover that elsewhere.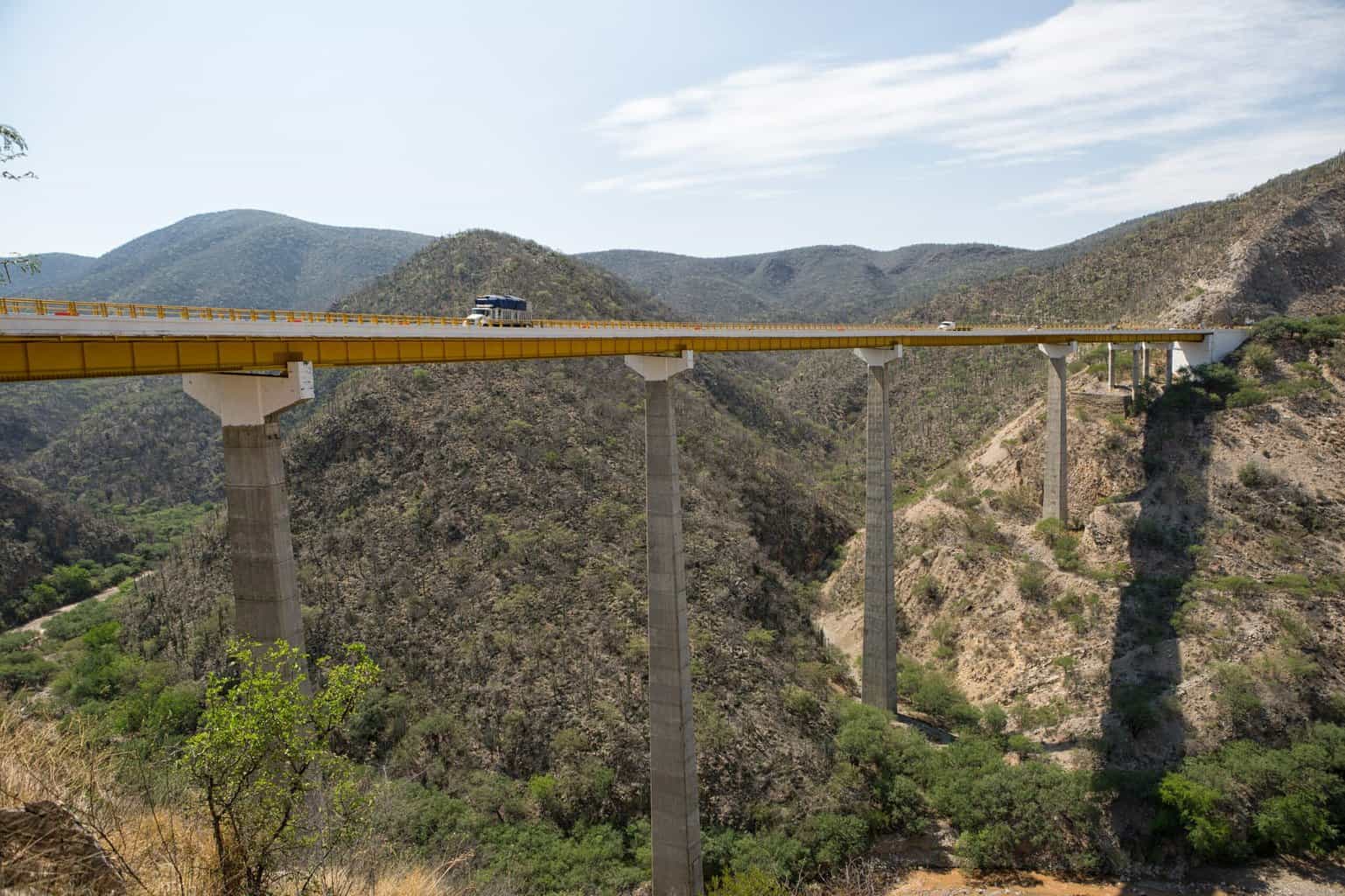 I drove at all times of the day and when I had to drive late at night, which I don't like to do, I had no issues. While driving late at night, I kept to major highways or well-lit and reasonably busy parts of the cities. Avoid rural areas like the plague after dark.
I have to say this, but if you are tired, do not drive. If you are travelling alone, you should not pull over and take a nap, especially on a quiet road or in remote areas, and never at night. Being stopped on the side of the road late at night is my idea of very possibly being in the wrong place at the wrong time.
Generally, you will be OK but there is a chance some bandits will notice a car, particularly a rental, and make their move. If you notice the police pull up behind you, assume nothing and be prepared for a shake-down. Again, in most cases, they will try and be helpful but I have heard too many first hand accounts of the cops turning into robbers.
Potholes and Speed-Bumps
A couple of other notes on why I don't like driving at night, especially in Mexico, is potholes and speed-bumps.
There are some monster potholes and they are harder to spot in the dark, particularly after or during a rain storm, not to mention the "earthquake heaves", especially in Mexico City. They seem to love speed-bumps ("topes" in Spanish) in Mexico and some can almost rip the bottom of your car out, even at low speeds.
How bad are some of these speed-bumps? Well, whenever I have to fly out of the Mexico City Airport, just after turning off the freeway, there is a series of these speed-bumps that are so bad that you basically have to stop and the locals in this particular neighborhood have time to, a) hold out a cup or hat for you to give them some coins and, b) sell you something! A third reason could be the entertainment of seeing you fly through the air and crash land!
Pedestrians and people riding bicycles are also major hazards at night. Most people riding bicycles don't appear to have heard of lights, and pedestrians will simply walk out into the street with no flashlight or reflective clothing. Your fault or not, the locals tend to dislike being run over. If not maimed or killed, they will look at the misadventure as another opportunity to gain a few pesos at your expense.
At night you will generally have no need to drive, so don't. If you have to go out, take a taxi or Uber, as they are plentiful and cheap.
Driving In Mexico City
Is The Traffic Bad In Mexico City? Yes. But I will put it into better context below.
Is it intimidating? Yes, it can be.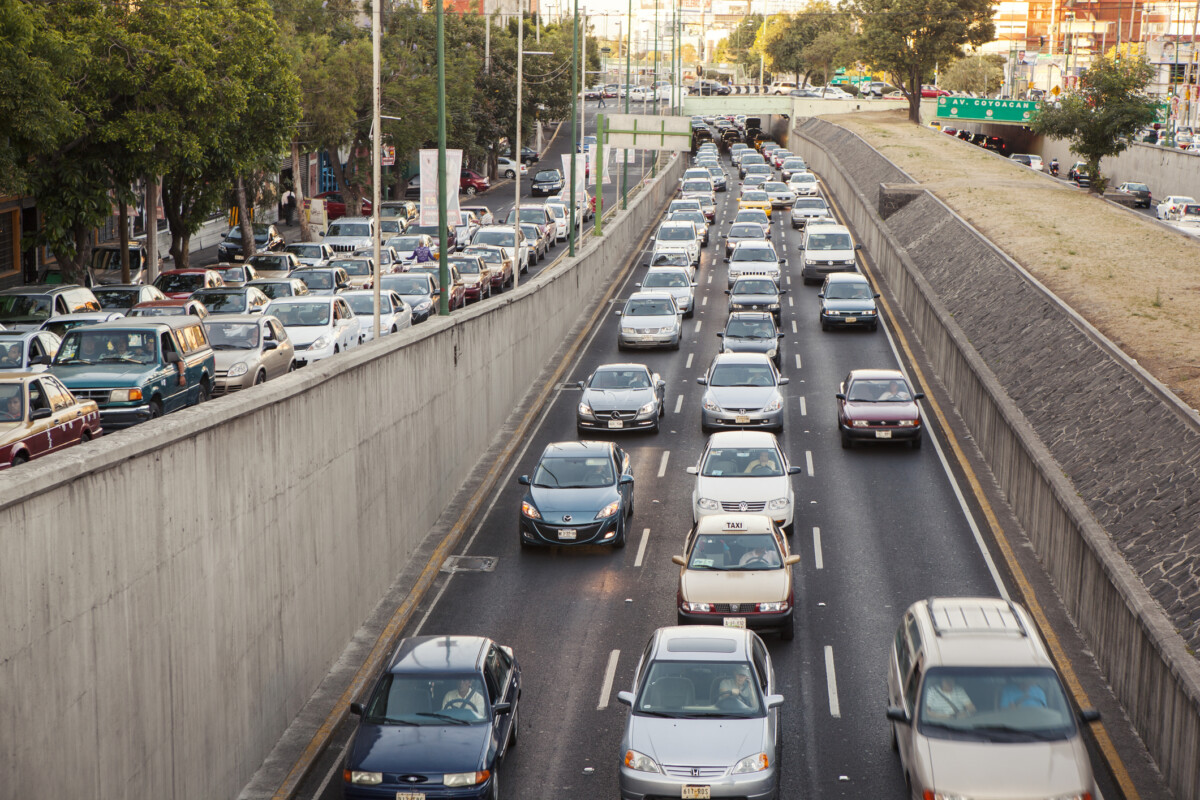 The first couple of times that I drove in Mexico City were some of the most uncomfortable driving experiences that I ever had. Partly because of the reputation that Mexico City has, and also because there are almost 22 million people living there!
When you put it into context, it's not so bad. The sheer number of people living and working there means there is a massive amount of traffic but traffic jams are not that different from those seen in Los Angeles, Toronto, London, Paris, and many others. The difference that I see is that due to the sheer size of the population, there are more of them. Also the almost total lack of formal driving lessons doesn't help. The Spanish equivalent of "I buy my driver's license" is a reality for many.
I usually fly into Mexico City and the drive to Pachuca takes anywhere from one and a half hours, to three hours, depending on the time of day and day of the week. I have even seen traffic jams at 10 o'clock at night.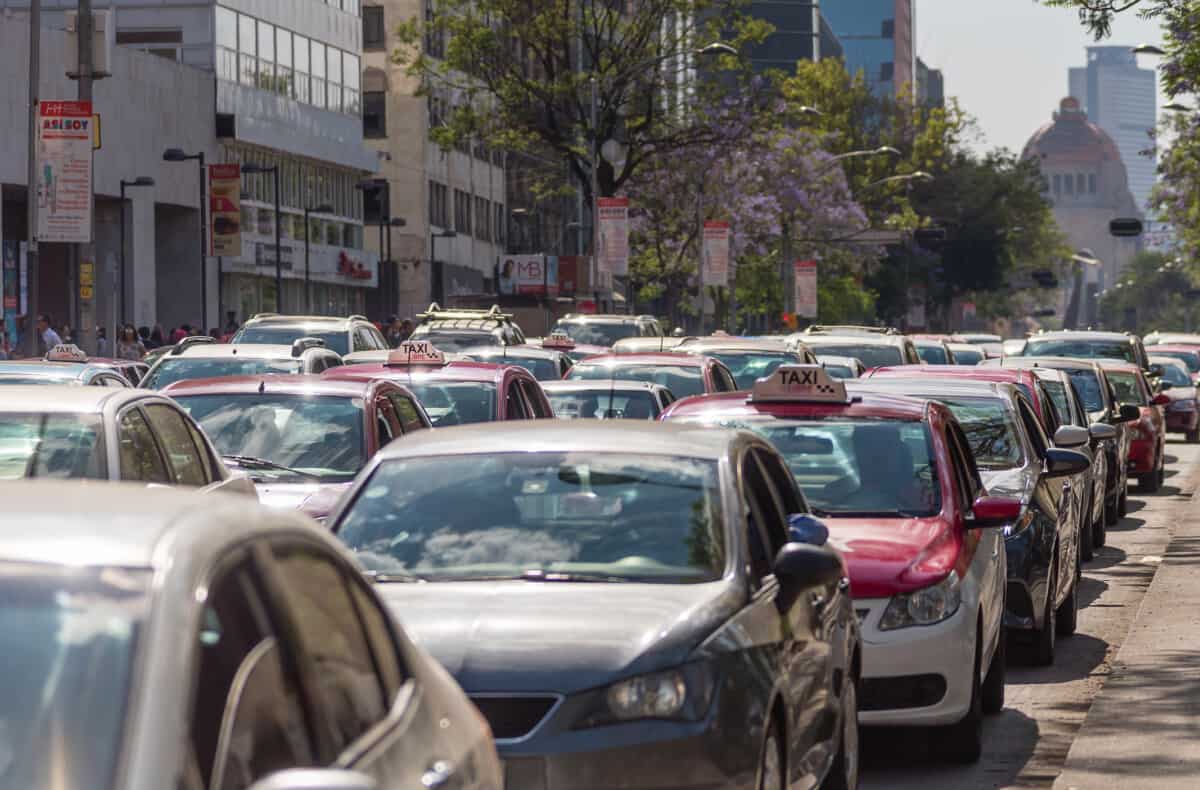 One reason for so much intimidation is the seemingly endless number of cars cutting in front of you when trying to merge into your lane. The reality is that there is an unwritten rule of allowing one car to cut in front of you, then the car behind will allow the next one in, and so on. The drivers cutting in do not seem to look so assume they will enter, Also, don't leave much space because that will be seen as an invitation from other drivers, so you will now have the people behind you leaning on their horns.
Driving in any strange city can be unsettling, it just seems worse here.
Google Maps is a good friend of mine in Mexico City, so have your phone well charged before arrival.
A word of caution about Google Maps or other GPS apps.
One feature we love about this is that in the event of an accident ahead of you, you will be shown an alternate route to arrive faster. Mexico City seems to have an incredible amount of such accidents, so the "rerouting" message can often appear on your phone or GPS. On more than one occasion, the alternate route can take you through less than desirable areas. I think they are working on this but you should be aware. In fairness, this is not unique to Mexico City.
Waze is another popular app for navigating around Mexico.
My final piece of advice on this subject is simply to drive as little as possible in Mexico City. Take a taxi, an official one, or an Uber..
Car Insurance
Use extreme caution with this. As described in the Car Rental article, get lots of insurance. The bottom line is that if you are involved in an accident where someone is injured or killed, you will be detained by the police until they determine: a). who is to blame, and b) if they have adequate insurance coverage. Your rental company will help you but for a while, it will be an extremely stressful situation.
Car Rental is addressed in this article here
What if I am stopped by the police?
Corruption, as in many parts of Latin America, is often an issue with the authorities in Mexico. Many of these countries pay their police force very low wages which can lead to the temptation for them to "fine" people a few bucks to supplement their income. I don't like this but sometimes it is a part of the way of life.
It has happened to me in Mexico (see below), and I previously experienced it in The Dominican Republic and Cuba.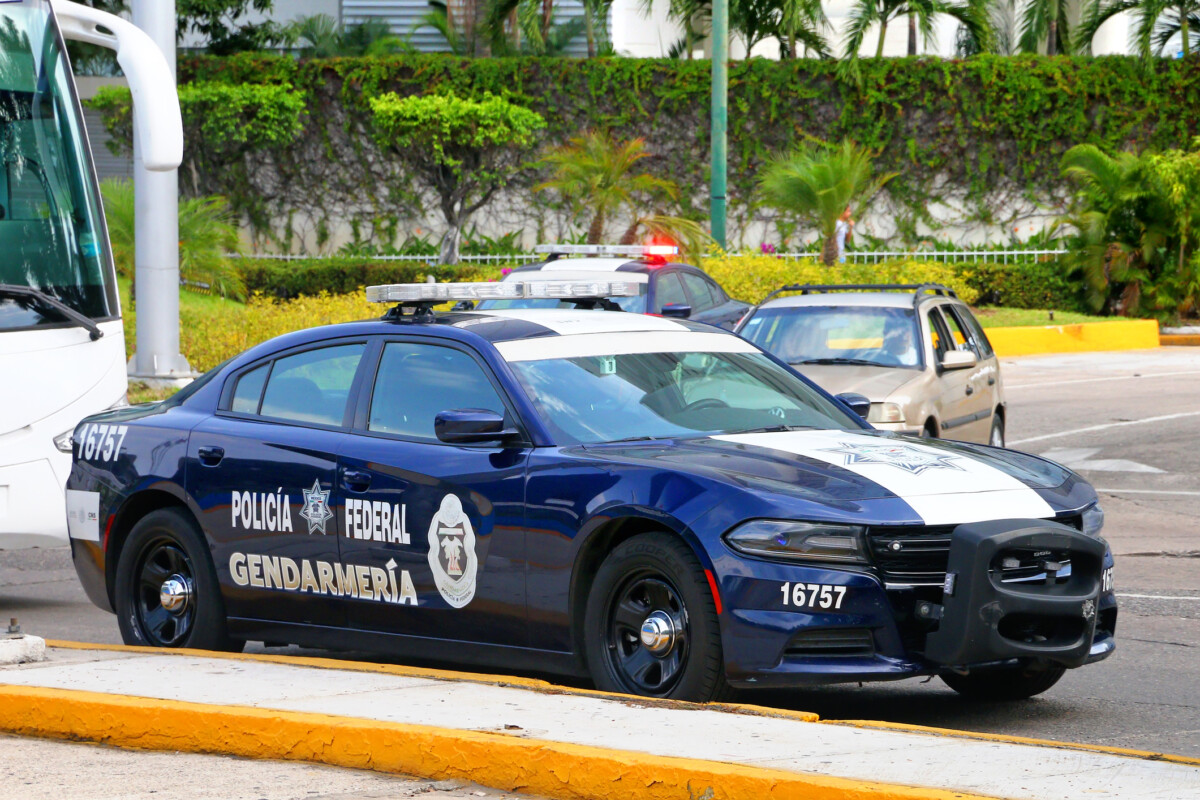 I have been stopped several times, some were OK, some were not. I have also passed many checkpoints on the highways and as a gringo, I do feel I am singled out fairly frequently, but it has always been fine, just a lot of questions.
If you do get stopped when you have done nothing wrong, be firm, not aggressive, and ask for clarification of what you did wrong. Ask the officer to give you a ticket and tell them at the same time to bring directions or even have them show you where you can fight the ticket.
This is what I did in Pachuca once when I got pulled over for no good reason, other than I was a gringo. I ended up paying him $15 to save me time as it was my last day with my family before returning to Canada. On the same street a few visits later, I was pulled over again and told that I had made an illegal turn. I was polite but denied it and asked him to show me where. He was very courteous, just gave me a warning and let me go.
In Guadalajara, I was pulled over twice, was asked a bunch of questions, they verified the rental papers and my ID, and off I went. No hint of a bribe although one officer did start out a little aggressively, accusing me of making an illegal U-Turn, but it all ended pleasantly after I asked him where I go to discuss my ticket.
If you were guilty of violating the traffic laws, humbly apologize, accept you may have made a mistake, even if you do speak Spanish, pretend you only speak a little, and you might get lucky.
In neither case should you start off by offering a bribe because bribery is a crime in Mexico as in our own countries. If the officer lets you off, you may be OK to offer them a few bucks to buy some drinks with their family. If they want a bribe, they will probably ask for it or key in a number on their mobile phone indicating how many pesos they want, in case you may be recording the conversation.
Also, depending on where you are stopped, the police have the power to seize your drivers license until the fine is paid. If that happens, go pay your ticket, but it may complicate things if you get pulled over on a Saturday morning and you can't get to the office to pay your fine until Monday.
Basically, follow your gut and be nice until you can't. Most Mexican police officers, but definitely not all, are decent people who are just doing their job.
My Experiences In Acapulco and Mexico City With Crooked Police
I had been warned by somebody working at the hotel we stayed at in Acapulco about the crooked police in that area.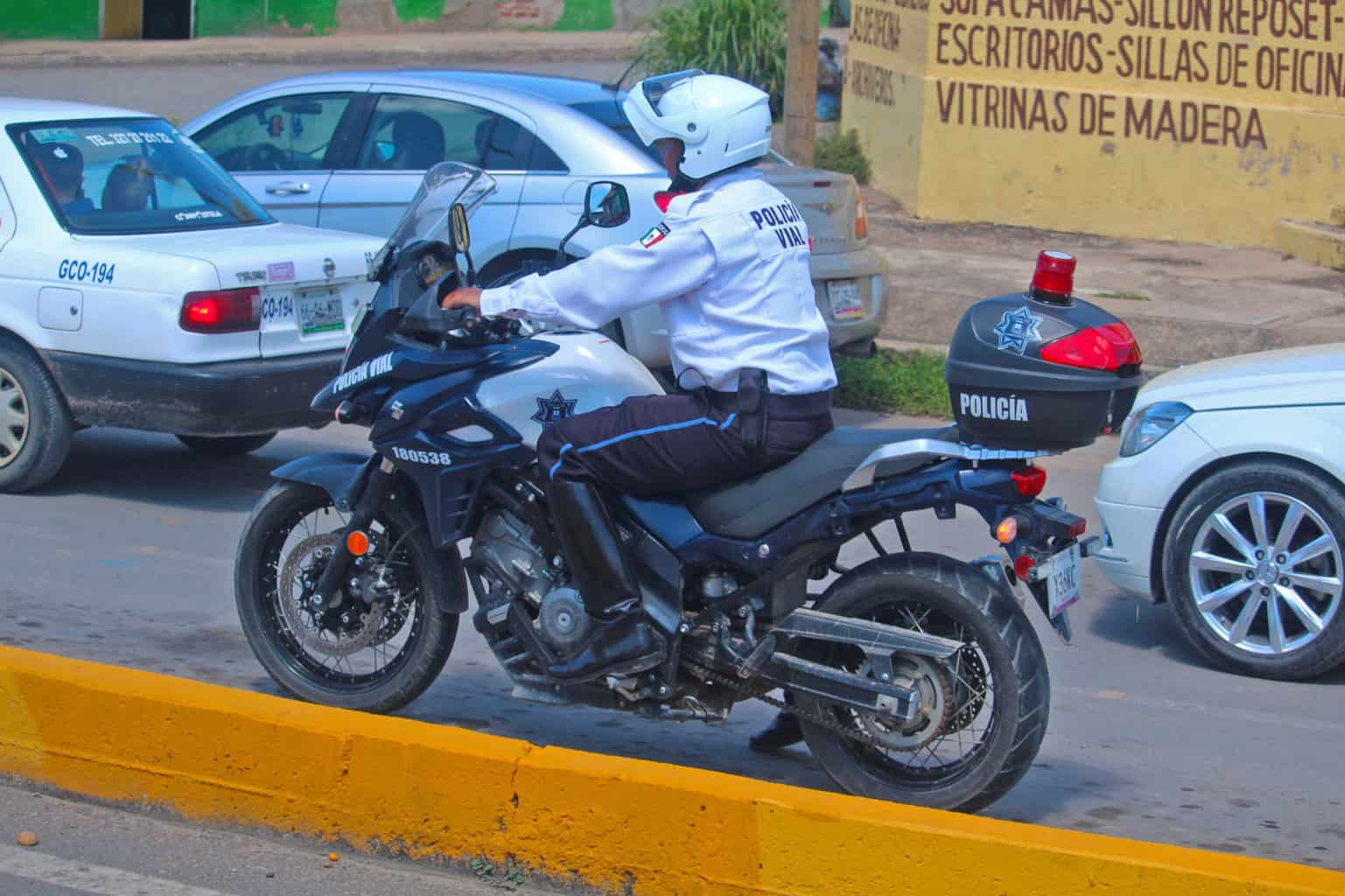 We left Acapulco on Friday lunchtime and just as we were on the road out of town, we saw a police car pull up alongside us at a traffic light, that was on red. The policemen looked at me and when the light changed to green, we pulled away until the next red light. There, the cops told us to pull over. I pulled over and he came up to the car and asked for my license because he was giving me two tickets for running two red lights. He said each carried a fine of 3,400 pesos ($170).
He said I would have to go to the "justice" palace or something later that afternoon but "as it is Friday, we may not have time to get you processed so we will keep your license and maybe the 'fiscal" (prosecutor) will want further charges!
Obviously a scare tactic, especially as my wife and our young son were in the car.
In the end, I gave those two crooks $100 – $50 wouldn't cut it.
And Mexico City
Almost the exact same happened to me in Mexico City, just after I left the airport on a Saturday. One of the cops even accompanied me to the ATM machine as I only had cards with me. They asked for more but I showed him my bank balance on my banking app displaying less than $200 in my account. They weren't smart enough to figure out I use more than one bank.
The sad thing is that they thought or knew I was a tourist and didn't care if they ruined my vacation or not. I didn't tell them my wife lives there.
Here is another case almost identical to mine, at the same place, leaving Mexico City Airport.
I filed a report with the Canadian Embassy, not expecting anything to happen, and they say they have raised the issue with the tourist police. Who knows?
Should you call the bluff of these crooked Mexican police?
The initial reaction is to fight it, but a few years ago I was staying at a resort in Puerto Vallarta and a fellow Canadian tourist spent a weekend in a Mexican jail because he was stopped on a Friday afternoon and they claimed they couldn't process his case in time after he didn't cough up a bribe. He refused to pay a penny, figuring they would let him go, but ended up spending almost three days in a cell. His wife tried contacting the consulate but nothing got done. Upon his release, they immediately returned home, never to return.
Sadly corruption of this kind is still rampant and you just have to hold your nose. If you want to be a real hard-ass, remember they have no qualms about teaching you a lesson and their superior officers are just as likely to help in any cover up. If you make it to the "fiscal" (prosecutor), they are often in on it too. It's not a game.
Public Transportation
Flying In Mexico
Flying in Mexico is much like flying anywhere, Security is excellent, and safety standards match those of any developed country. You will not see airline mechanics using duct tape to hold an engine in place to stop it falling off a wing, nor see a pilot staggering out of a bar and head for the gate to take control of your flight.
Airports and planes are clean, well maintained and your personal safety is taken seriously. Aeromexico is a world class airline and in my opinion, better than the other domestic carriers, offering direct flights between many national and international cities. Major tourist destinations and all major Mexican cities are well served by many airlines.
As with almost all busy airports, pickpockets are plentiful, particularly at the Mexico City Benito Juarez International Airport.
Buses
Mexico has an excellent inter-city bus system which is, in my opinion, the envy of most countries. The buses and network are privately owned by several different companies, offering executive-class and first class service to every major city, with many routes served by more than one operator, thus keeping prices competitive.
When it comes to a combination of safety, comfort and price, many consider this to be the best way to see the different parts of Mexico.
The buses on these routes are air-conditioned, generous with the leg room, bathroom, offering entertainment and a smooth ride.
Here is a video demonstrating one of the buses.
The buses and bus terminals are clean, safe and well monitored. Other than flying, this is probably the safest way to travel within the country. Upon arrival, if you haven't arranged for someone to pick you up, you will find official taxis or connecting buses right at the terminal. Do not walk into the street and hail a cab as most bus stations seem to be located in the less desirable areas of cities, particularly Mexico City.
There are more economical bus lines that will get you around but they are not as comfortable, don't always have air conditioning, are usually slower as they often will not take the toll roads. They also may take a more rural route that may be a little more interesting but could also be vulnerable to robberies.
If you want to try this kind of bus travel, stick to traveling during the daylight hours. An entire busload of passengers being held up and robbed is not unknown.
Taxis
The official taxis are considered safe and reliable. Cars seem to be in good condition, the driver's ID is, or should be, prominently displayed. I have not known a cab driver give me the run around, and charge me an exorbitant fare, although I am sure it goes on, as it does just about everywhere.
If taking a taxi at the airport, they can be booked from within the terminal itself and the fares will be displayed to you before booking. You will be directed to the Taxi Stand where the coordinator will introduce you to your driver. The drivers are smartly dressed, generally polite and happy to help you with your luggage or shopping bags. In the popular tourist destinations they will also speak English.
I am wary of hailing a cab in the street if I am carrying a lot of cash or goods. It's best to walk a short distance to a reputable hotel, taxi stand, restaurant or office tower and get one there.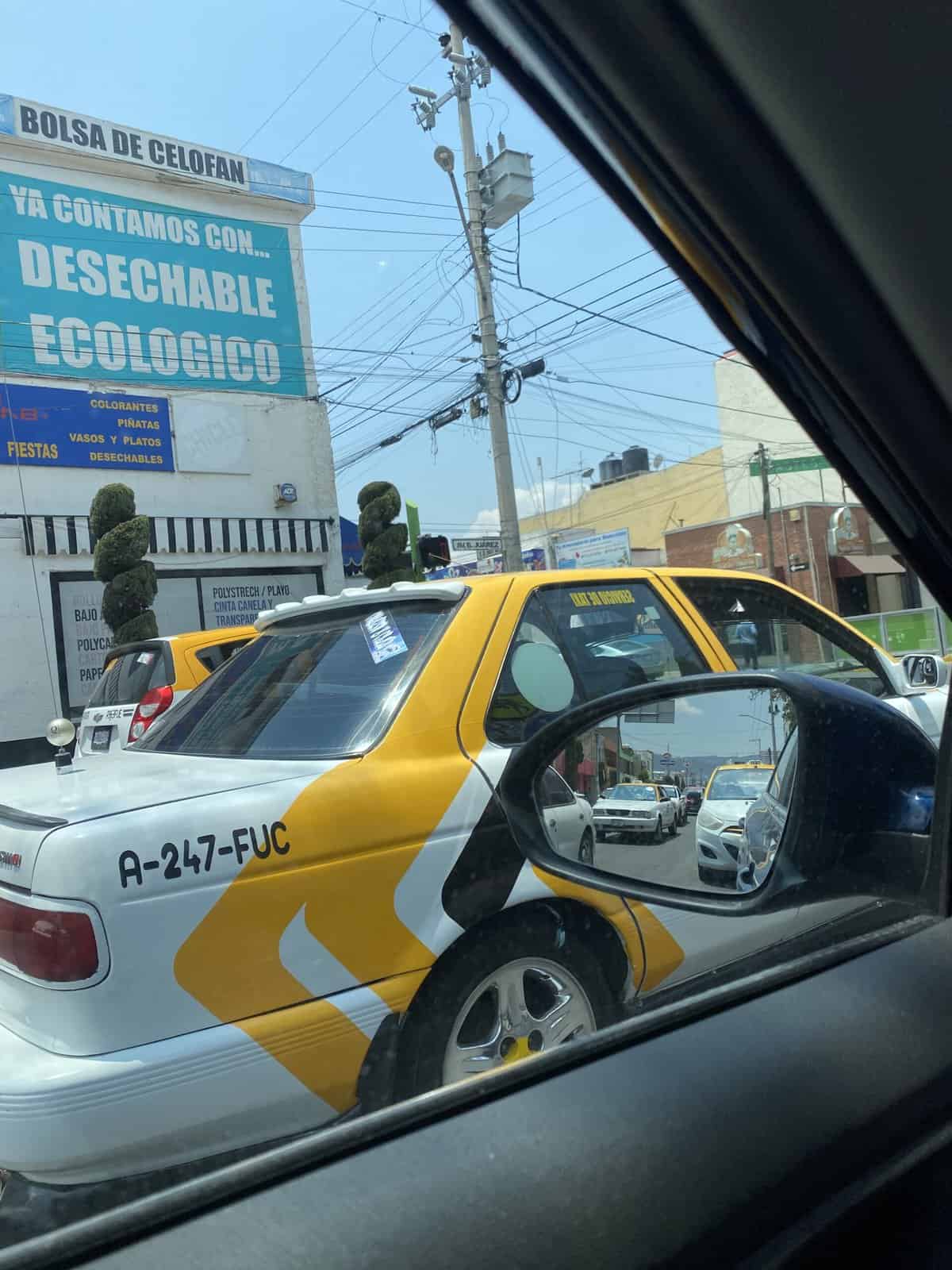 Having said this, I don't have any personal experience for myself or people I know, of offenses committed by taxi drivers in Mexico.
Express Kidnapping
This seems to be a cool name for a terrifying incident. Basically, a thief who may have stolen someone's cab or jumps into your rental car will force you to hand over cash and other valuables. If satisfied, they will either leave you in the street or sometimes just get out of the car. Often, they will make you drive them to an ATM machine so you can get them more cash.
Another reason not to hail a cab just anywhere.
So, is Mexico safe to live and travel in?
Despite all this, it's a firm "Yes" for me. Overall, I feel as safe in Mexico as I do anywhere else.
After reading all the above, you may be thinking of looking elsewhere. If you're proactive in taking a few precautions and personal responsibility, then Mexico will be safe for you. It is a fantastic country and a great place to live and visit!
Yes, there are safety concerns but in nearly every case, no worse than many other places.
I think that what sets Mexico and other Central American countries apart in a negative way is the gang violence. That does not tell the story for the entire country and I have never witnessed any personally.
It's a wonderland of sumptuous food, vibrant culture, great climate, and amazing people! Mexico can fulfill your dream of a backpacking adventure or a luxurious lifestyle on a budget.
This is an incredibly diverse country with varied options for the trip of a lifetime or maybe the move of a lifetime. So, go ahead and get exploring!