Mexico is a colorful country with the friendliest of people, an abundance of delicious food and a wealth of history. Those, along with the low cost of living, cold beer and use whatever word you wish to describe the taste of tequila, are all great reasons to live in Mexico. Despite this, many have an important question, "Is Mexico safe to live and travel in?"
For starters, let's mention one of the first things that people ask me about when I talk about living in Mexico, the violence. The different stories surrounding shooting, drug wars, migrants and kidnapping may make you stop and think, but these disturbances are only prevalent in some of the border towns and cities.
I am not going to blow smoke where the sun doesn't shine and pretend it doesn't happen, because it does, and the degree of violence is sickening, but for the average person it has not been something that directly impacts them.
Border Violence
Admittedly, I haven't been near the cities close to the border with the USA because I had no reason to travel that far, and to be honest, I don't feel confident in saying there is no problem. In several states the drug cartels are extraordinarily powerful.
The principal reasons are that the border states such as Tamaulipas, Chihuahua, Sonora and Baja California are major last stage trafficking routes for drugs, weapons and people. As a result, the major cartels (basically organized crime gangs to the point of small armies) compete to secure and control these routes. The murder rates are shocking compared to most other places on the planet but if there is one mitigating factor, it is that many of these homicides are rival gang members killing each other.
The odds of any of us good folks getting caught in the crossfire is extremely remote, but you do need to be aware. So in this region, don't drive there at night, even on major highways, and don't take a detour off the beaten track to some sleepy-looking small town; surely you should have seen enough scary movies to know that by now.
Now that we've got all that out of the way, let's move on…..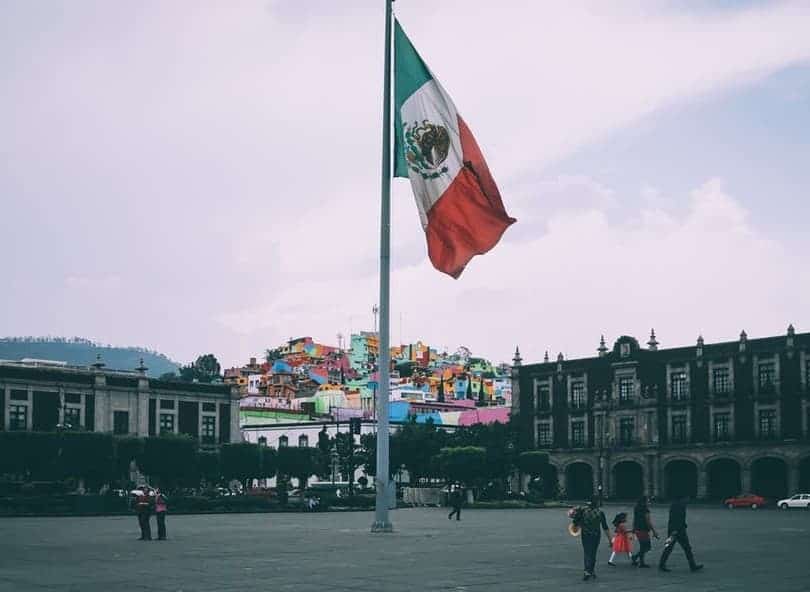 Mexico is a large, incredibly complex and varied country which makes it an ideal place for you to live, travel, and invest.
Mexico also boasts of incredible architecture, fun activities, white-sand beaches, historic places, and mouth-watering food which differs from region to region. This diverse country is more than the wild spring break parties and pristine beaches.
It's also more than guacamole and tequila!
There are hundreds of cenotes in the Yucatan peninsula, jaguars in the jungle, and you'll find craters in Guanajuato. This is just a small part of the variety and biodiversity that you will witness in Mexico.
If you're dreaming of a romantic and relaxed new life, that is also affordable,then Mexico is the top place to be!
So, without further ado, let us state the reasons for you to start living in Mexico!
Reasons to live in Mexico
1. Cost of living
Moving to a country just for the lower cost of living might not be a great idea but, if all the other prerequisite conditions work out fine, then it's nice to have fewer expenses for living. You can afford all the luxuries in Mexico without breaking the bank, in contrast to the USA, Canada or Europe.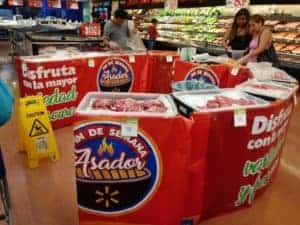 Even if you have a relatively good standard of living in the U.S, in Mexico it will cost you about 60% less to get the same. And when you witness such a reduction in your budget, then you'll break out into a happy dance or laughter quite often.
For a decent lifestyle with the best of amenities, it will cost you about $2000 – $3000 per month, and slightly more for an extravagant one in Mexico.You can reduce this even more in certain areas. The cost of groceries is generally less but in supermarkets like Costco, Walmart, and others is around 15-20% more than the local organic stores.
Bulk buying may be cheaper in these large chains but, especially if there is only the one or two of you, I find it cheaper to buy fresh and local. There is less waste and in the city where I have rented a house, I can walk to the local stores; no gas, no wear and tear on the car and above all, I get to talk to the locals more often.
The wide array of healthy, and not so healthy should you choose, food alternatives and public transport facilities makes Mexico a popular destination for many families and retirees.
2. To start a business
You'll find that most startup businesses fail either due to lack of time for executing the plan, or lack of funds. But, in Mexico, both of the aspects of failure in business is less due to the following reasons:
Reduced labor costs.
Lower cost of living in this country, which will allow you to invest more money and time in your business.
In my opinion, your chances to succeed in the business field are higher in Mexico with a good amount of time to execute your plans, less demand to yield the profits early and lower expenses for accounting and legal matters to hiring employees.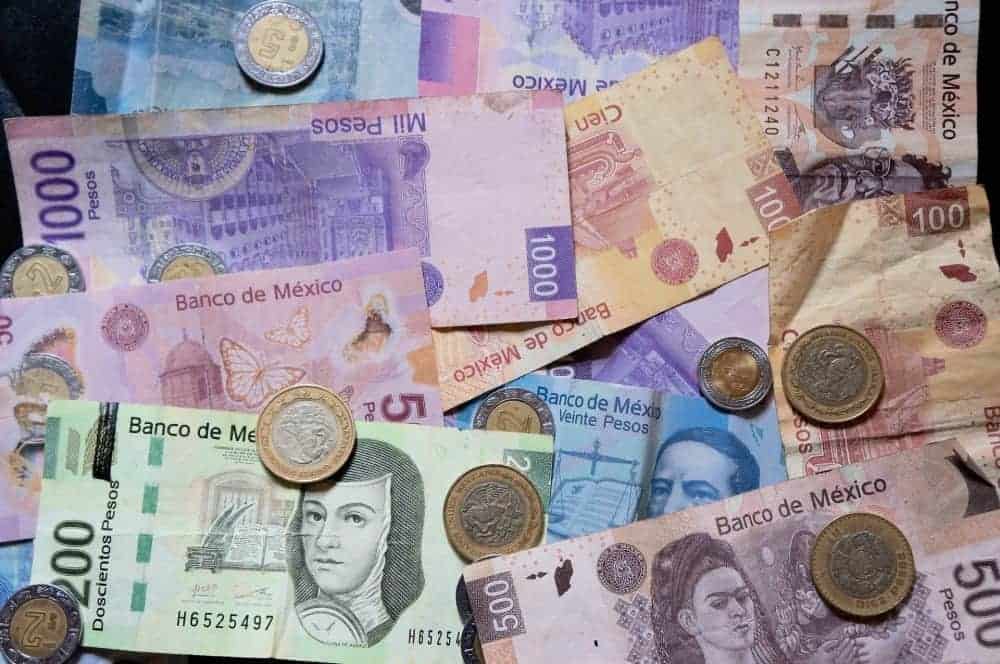 Also, the competition level in Mexico is less compared to the U.S as the industries are slowly incorporating the development of an entrepreneurial mindset.
Don't think for one minute though that Mexicans are not entrepreneurial; they are, but in most cases don't have the small amount of investment required to start. Never discount local knowledge either. You need to know your customers and also have to be aware of possible "mafia style gangs" who may operate in some sectors offering protection for a fee, especially in the very large cities.
3. Quality healthcare
With the deterioration of quality healthcare and higher costs in the U.S, many people are rooting for the services provided in Mexico. For expats, you'll love the health insurance coverage cost in Mexico as compared to the U.S.  This is not such an advantage for Canadians or most Europeans who receive health care from the government anyway.
Mexico does have public health care and it is generally very good,  very affordable, and it is available to all temporary residents, permanent residents and citizens. At the time of writing, mid 2020, the public health care system is being overhauled by the current government, including the replacement of "Seguro Popular" by the new "INSABI"
The Public Healthcare Plans
There are two levels of public health coverage;  INSABI, which is the universal free system, covers pre-existing conditions, but is only valid at the General Hospitals in the country, which are understandably often crowded.
IMSS (Instituto Mexicano del Seguro Social) is available to most residents and citizens and is the plan for which your employer will help cover you if you work in the private sector. This is more comprehensive than the INSABI because it covers a large network of out-patient clinics, many hospitals other than the General Hospitals, and medication. A large "but" here is that it doesn't cover several pre-existing conditions, some of which may make you ineleigible for IMSS. Again, due to the popularity of this plan, the hospitals may be crowded.
IMSS premiums vary depending on your age and range from US$300 per year if aged 35, $400 per year at 45, $425 per year at 55, and $600 per year if aged over 60. Children are charged approximately $220 per year.
Private Healthcare Plans or even No Insurance
If you go without insurance or have the public insurance but want to visit another doctor of your choosing, then it will cost you around $25 – 30 per consultation, for a quality check-up. The treatment would  likely be better when compared to the doctors' appointment in the U.S that will last you for 10 minutes. In the larger cities of Mexico like Guadalajara, you'll find  excellent services for around 95% of medical cases.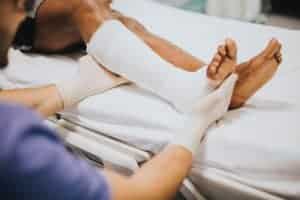 You may of course elect to buy private healthcare insurance. There are so many different options here but the care will be top-notch, mainly ultra-modern clinics and hospitals, the very latest in facilities and equipment. Also, you will eliminate waiting times for most surgeries and procedures.
I am trying to compile a comprehensive list of quotes, but depending on your age, etc., you can expect to pay between $1,700 and $3,600 per year, with deductibles usually amounting to a cap of 10 per cent.
Summary
As an expat, you'll be amazed by the treatment from healthcare service providers around you. Your cost of dental care will be around 75% to 80% less for equal or even better results than back home. The medical professionals are well trained, many of them speak English fluently, and there are actually quite a few doctors from the USA and Canada practicing here.
This pleasant set of surprises, the professional attitudes, and overall patient care will make you want to visit the doctor for regular health examinations, as you'll not be spending a small fortune like in the U.S.
4. Weather
Once you visit Mexico, you will surely contend about the weather being perfect all year-round. In the Southern regions of Mexico, the temperature usually remains within the range 24 -28-degrees Centigrade (75.2 – 82.4 degree Fahrenheit). It is an ideal temperature for you to explore the ancient Mayan ruins or hike through the rough landscape.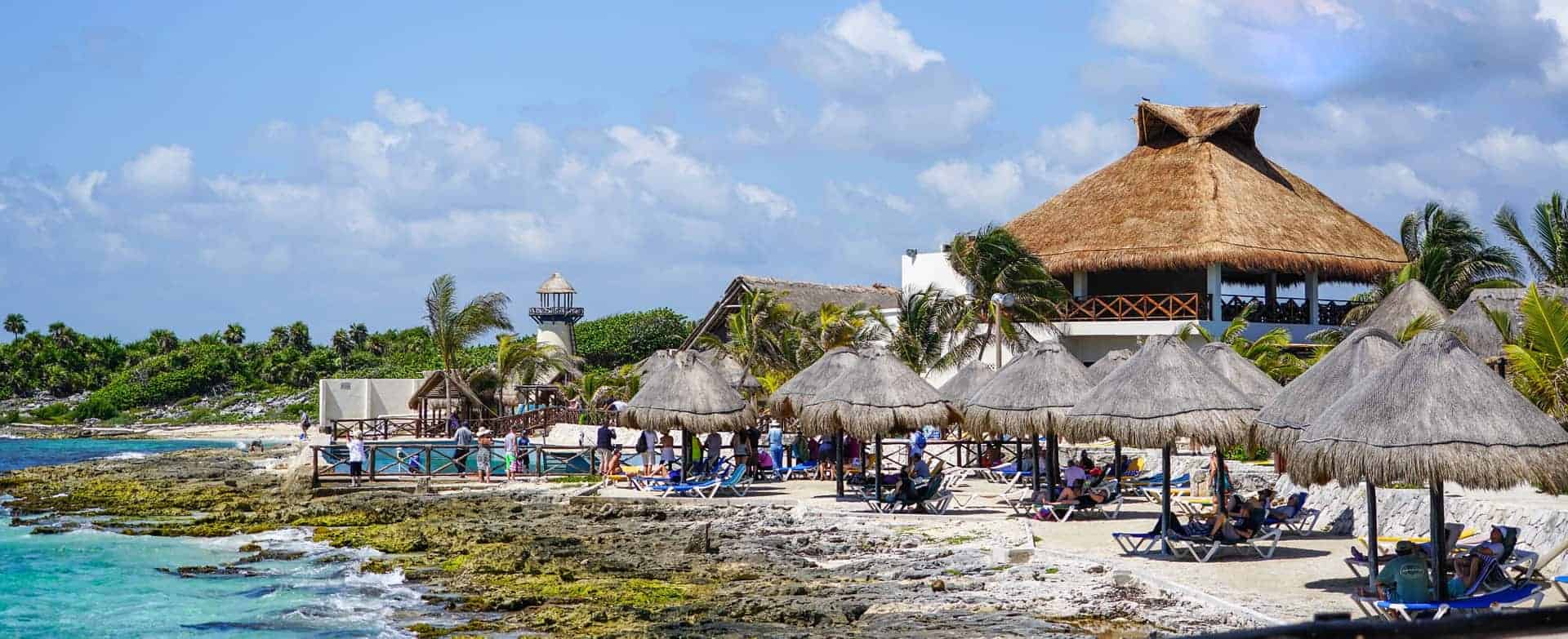 If you're visiting the Northern regions, which lies above the Tropic of Cancer, then you'll be enjoying the pleasant climate during the winters. The temperature usually doesn't go below 20-24 degrees Centigrade (69 – 75-degree Fahrenheit) throughout the year, so it remains relatively warm. For instance, in Los Cabos, it's downright hot whenever you visit this city.
Also, at the end of the rainy season and the beginning of fall, you'll get to enjoy the cooler weather and the beautiful green and vibrant vegetation around this time. Nighttime temperatures can be on the slightly frigid side, especially inland in the Northern areas and the summer can also get extremely hot in those regions.
There are places in Mexico that are far more relaxed than Louisiana or Texas. If you choose to live in the popular cities of Mexico like Guanajuato, San Miguel de Allende, Ajijic, Zacatecas, Cuernavaca, or San Cristobal de Las Casas, then you can enjoy the eternal spring weather.
As I mentioned, I have spent most of the past few months (June, July and August) in central Mexico, mainly in Mexico City, Pachuca and Guadalajara, all of which are situated at high altitude, where the temperatures rarely got above 25 degrees celsius, but were mainly in the low 20's and even cooler at night, which made it very comfortable. In winter time it can get frigid but wear a decent coat and you should be fine.
5. Communication
Despite Spanish being the spoken language, in tourist areas many of the locals also know English, so that you won't face any difficulty with communication.
The majority of Mexicans however only speak Spanish, but you can survive even with very basic Spanish speaking skills. This will make it less difficult for you to ask for help or directions. You can also bargain with the local vendors when you're buying any goods.
My advice to you is to learn to speak Spanish. Not only will it make life a whole lot easier for you, it will raise your self-esteem, give you more independence, and you will enjoy talking with the locals, trust me. Also, in my opinion, I think that it shows a lack of respect if you don't at least try and learn the local language.
You'll find the Mexican people to be quite friendly towards expats and tourists. They do understand that having a reputable travel and tourism industry is a boon to the Mexican economy. If the tourist can gain useful experience from Mexico, then it's a win-win situation, which is why there has been plenty of safety precautions put into effect.
But, when you learn some Spanish you'll be heading towards a more productive experience in this country.
Places that are safe to live in Mexico
No one can give you the perfect answer to where you should be living in Mexico. This country is geographically diverse; you'll find everything- from snow-capped mountains to hot beaches, and from bone-dry desert to humid jungles. To find out the most suitable place, you need to weigh up your priorities and requirements.
You can, and should, also make a few exploratory trips so as not to be disappointed upon arrival and to be better prepared for the moving process. You will also find well over a million expats in Mexico who are either living there full or part-time so there is lots of company.
Here are a few popular places for expats, where you can have an easy life!
1. San Miguel de Allende & Lake Chapala- If you don't prefer living in the coastal towns then you'll enjoy the perfect temperate weather in these two places. San Miguel de Allende & Lake Chapala are located in central Mexico with a beautiful near-perfect spring-like weather throughout the year.
Lake Chapala lies next to Guadalajara, the second-largest city in Mexico, which indicates easy access to excellent healthcare facilities and the international airport. In Lake Chapala, you'll get the American-style homes that come with a garage and many "gringos" who live like the locals.
In San Miguel de Allende, you'll find plenty of brightly colored buildings which overlook the cobblestone colonial-style streets. A quarter of the 40,000 population living in this Spanish-colonial town are expats who enjoy the beautifully preserved art galleries, a wealth of craftwork and the gourmet restaurants.
2. Merida– This colonial city is a gem of the Yucatan state with a lively food scene and a European-influenced colonial architecture. The price of real estate in Merida is pretty high, with echoes of glitz and glamour. It does maintain high temperatures throughout the year, but many retirees are having a great time in this Gulf Coast beach town.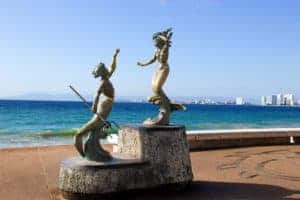 3. Puerto Vallarta region– There are several hillside homes and beachfront condos which come with a panoramic view. This place is a tourist magnet, and it's filled with foreigners, who have been living there for decades. It offers you first-world living standards, restaurants, shopping, and real estate that come with a broad price range.
4. Riviera Maya– It's the number one tourist destination with an 80- mile long coastline. There are small coastal towns which are scattered all around this place with a laid back beach vibe. Also, it's well-equipped with excellent restaurants, high-end shopping, and condos that are geared to foreign tastes. It has become a lot more developed for tourism over the last 20 – 25 years but there are still some superb spots.
5. Mexico City– As the capital and the largest city in terms of population, it tends to attract millions of people who are looking for an urban lifestyle similar to other countries but with a lower price tag. The strong local network and freelancing opportunities have made this place a famous destination for plenty of job-seekers around the globe. Traffic is often a nightmare though.
6. Tulum– You won't find any fancy resorts here in contrast to other beach areas. Some beautiful beaches await you in the paradise called Tulum. It has crystal white sand and turquoise water mixed with historic Mayan ruins and yoga retreats.
Mexico is a vast country where you'll find metropolitan cities, which are the major importing and exporting hubs and several charming "Magic towns." Schools are cheap in both the town and cities.
Education in Mexico
For the education aspect, you can find public, private, and international schools for your family. My preference is for the private schools, which offer a good level of education, decent facilities but remember that these are Spanish speaking schools. If your kids are very young, it's not a big deal as they will pick up the language easily, but if your children are older, then I suggest a meeting with the school to see how they fit in.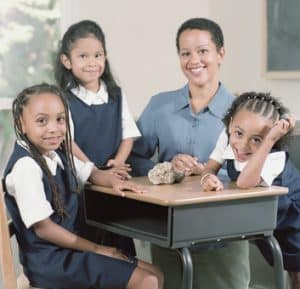 It might be an idea, if your older kids don't know any Spanish, to enroll them for one year, in one of the international schools which will offer an English language based education but is however considerably more expensive.After this first year, they should know enough of the local language to go to one of the private schools.
The international school option might not be available in a smaller center. Also, private schools are everywhere, usually within walking distance of wherever you live, whereas international schools are far fewer in number.
Learn Spanish Before You Move
The best option of course is to get them Spanish lessons before you move. They learn quickly and it will also help them to adapt upon arrival.
When you move to the smaller towns, you have to pick up your Spanish skills pretty fast for better local interactions.
I recently posted an article outlining what I feel are four of the best places to live in Mexico. Everyone will have their preferences but I tried to look at places as a relatively easy place to live, good weather, good communications and a real sense that you can live the good life in a more unique setting.
The Best Experiences in Mexico
Haven't booked your tickets to Mexico yet? Well, we have summed a few reasons as to why you should travel to this country!
1. Comida (food)–
The variety of food that you can get on your plate in this country is to die for! It ranges from a humble taco cart down the street to the fine dining restaurants. The birthplace of tacos is none other than Mexico. And getting to taste some authentic tacos and the traditional Mexican cuisine is an excellent reason to pack your bags and head out..
2. To swim with sea turtles– Sounds exciting, right! It's even better when you see them up close in their natural habitat. You'll find the sea turtles roaming freely in the oceans off Mexico, as  they choose to live closer to the reefs and beaches. If you want to snorkel with these beautiful creatures , then do visit Akumal, which is half an hour from Playa del Carmen.
3. Pink lakes of Las Colorados– This beautiful place is located in the Northern regions of the Yucatan peninsula. The easiest way for you to travel there is by taking a rental vehicle. You'll not find this place cramped with tourists therefore, you can enjoy the serenity of this lake. It is like a magical scene from a fairytale, where you can enjoy nature in its purest form.
There are shrimps and red plankton which cover this lake with a pink color, while the group of flamingos add on to its beauty. In other words- an unforgettable and mesmerizing day trip to Las Colorados is awaiting you!
4. The Day of the Dead/ Dia de Los Muertos–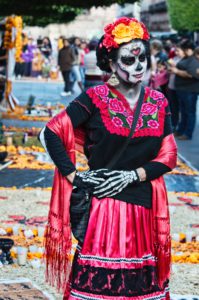 A tradition and festivity that has been celebrated for years in Mexico on November 1 and 2. It is not a sad tradition or a mourning day, but on the contrary, it's a happy celebration with plenty of food and drinks.
You'll find this festival is celebrated for many days and it differs from region to region. The biggest event usually takes place in the Yucatan peninsula and Oaxaca.
The first day is dedicated to decorations, fun, and huge gatherings where people socialize while celebrating the dead. In the last day, families try to spend time together to mourn for the dead, and they light several candles in their memory. But, when you visit Mexico as a tourist, you'll get to witness them dressing up as real skeletons just like your American Halloween day.
5. World Heritage Sites- There are four areas in Mexico which have been recognized as heritage sites by UNESCO such as-Luis Barragan House and Studio,  UNAM campus, Xochimilco and the historical center of Mexico City.
The nickname for Mexico City is the "City of Palaces" because of its beautiful colonial-era constructions, mind-blowing modern edifices and wide array of ancient architecture. You can start with a walking tour of the historical center before you begin to admire the different artworks.
At Xochimilco, you can enjoy the greenery by hiring a trajinera, as you learn a bit about Mexico's history and culture. The National Autonomous University of Mexico is commonly referred to as UNAM,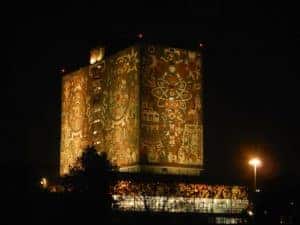 which was built by a team of 60 architects, artists, and engineers. You should not miss out on the botanical garden and the UNAM Sculpture Garden when you visit this heritage site.
Safety precautions to be taken while traveling in Mexico
Just like when you're traveling in Canada or the U.S, a few general precautions should be taken in Mexico too for a hassle-free trip.
Avoid flashing expensive jewelry or large amounts of cash in public.
Avoid driving to isolated areas at night or keeping any expensive items in your vehicle.
Ensure that the rental car has all the required safety equipment, including a spare tire.
Don't take any rides from strangers, and try using the official taxis available. Uber is also widely available.
Keep your electronics and passport in the hotel locker.
Avoid keeping your bags on the beach, unless you are living in a gated resort but, like anywhere else in the world, don't take them if you don't need them.
Find out about the troublesome neighborhoods and avoid going around them.
Check the ATM for 'skimmers' which can steal your financial data.
Try using the toll roads, or major highways while traveling to distant places.
Driving – Is Mexico safe to drive in?
I personally have spent much of the past year living in, and driving around Mexico without incident. I have passed several police and military roadblocks which were set up mainly to stem the flow of migrants to the US border, not due to violence. I never felt intimidated, scared or concerned for my safety. I was also driving alone, for the most part.
I drove at all times of the day and when I had to drive late at night, which I don't like to do, I also had no issues. Like anywhere else in the world, while driving late at night, I kept to major highways or well-lit and reasonably busy parts of the cities.
A couple of other notes on why I don't like driving at night, especially in Mexico, is potholes and speed-bumps. There are some monster potholes and they are harder to spot in the dark, particularly after or during a rain storm, not to mention the "earthquake heaves", especially in Mexico City. They seem to love speed-bumps in Mexico and some can almost rip the bottom of your car out, even at low speeds.
Car Rental
Rental cars are widely available, especially at the country's airports, but costs vary widely. You can book online before your trip but you will often find the price has changed when you get there. On a recent emergency trip to Mexico City, I didn't have time to pre-book so I had to find one at the airport. I checked out three or four different companies and the prices varied from $50 a day, to over $200 a day, for the same class of car.
Car Rental Insurance
Insurance can double or even triple the cost of your car rental, but you do not want to have a problem in Mexico; you'll find out you're not in Kansas anymore!
I now always choose the "full-insurance" coverage so that no matter what happens to your car, it's covered. I have heard too many stories of people being charged ridiculous amounts for minor damages or even worse, having an accident and realizing they don't have adequate coverage.
Most of the policies we have in Canada and the USA won't cover you if you rent a car in Mexico but you can sometimes arrange it before you travel. As at home, liability insurance is mandatory in Mexico. In the event of an accident where it is your fault, or fault cannot be determined, and you don't have proof that you have this liability coverage (coverage for damages to the third party and their vehicle), you can end up being held in a Mexican jail until a satisfactory settlement is agreed.
Check Your Coverage Carefully
Your credit card may cover damages to the rental car itself, but it might not cover the liability insurance. Check it out and bring proof of any coverage you have with you. In the event you do have this coverage through your credit card, and have an accident or damage your car in some way, you will be charged for these damages before you leave and claim it from your credit card company later.
You will also, in most cases, have to provide a large security deposit that will be held against your card so there goes your emergency spending money.
My peace of mind is worth more than a couple of hundred bucks, so as I said, go for the full, zero deductible coverage. I have had a couple of flat tires, bent a rim (on a BMW no less), and not had to pay a penny.
Is a Rental Car necessary?
If you spend most of your trip within any of the major cities, don't bother renting a car unless you plan a few trips to the surrounding area as the traffic in most cities is heavy and can be intimidating. Parking is also a major problem and a car thief is never far away.
Once, in Pachuca I was in a popular restaurant, beside a major highway at around 8 pm, and after we had finished our meal, the restaurant manager came to our table wanting us to look at a video. It showed a car driven into the restaurant parking lot, three of the four occupants got out and looked through the windows of my car. Luckily I didn't leave any valuables in sight and within 10 seconds just as the security guard started yelling at them, they were gone.
If you are staying in the Mexico City metro area itself, don't even think of renting a car. With a population of over 21 million people, there are almost constant traffic jams, aggressive drivers, many horrible roads and it's nearly impossible to park. At many times of the day, it's quicker to walk.
What if I am stopped by the police?
Corruption, as in many parts of Latin America, is often an issue with the authorities. Many of these countries pay their police force very low wages which can lead to the temptation for them to "fine" people a few bucks to supplement their income. I don't like this but sometimes it is a part of the way of life. It hasn't happened to me in Mexico but it did in The Dominican Republic and Cuba.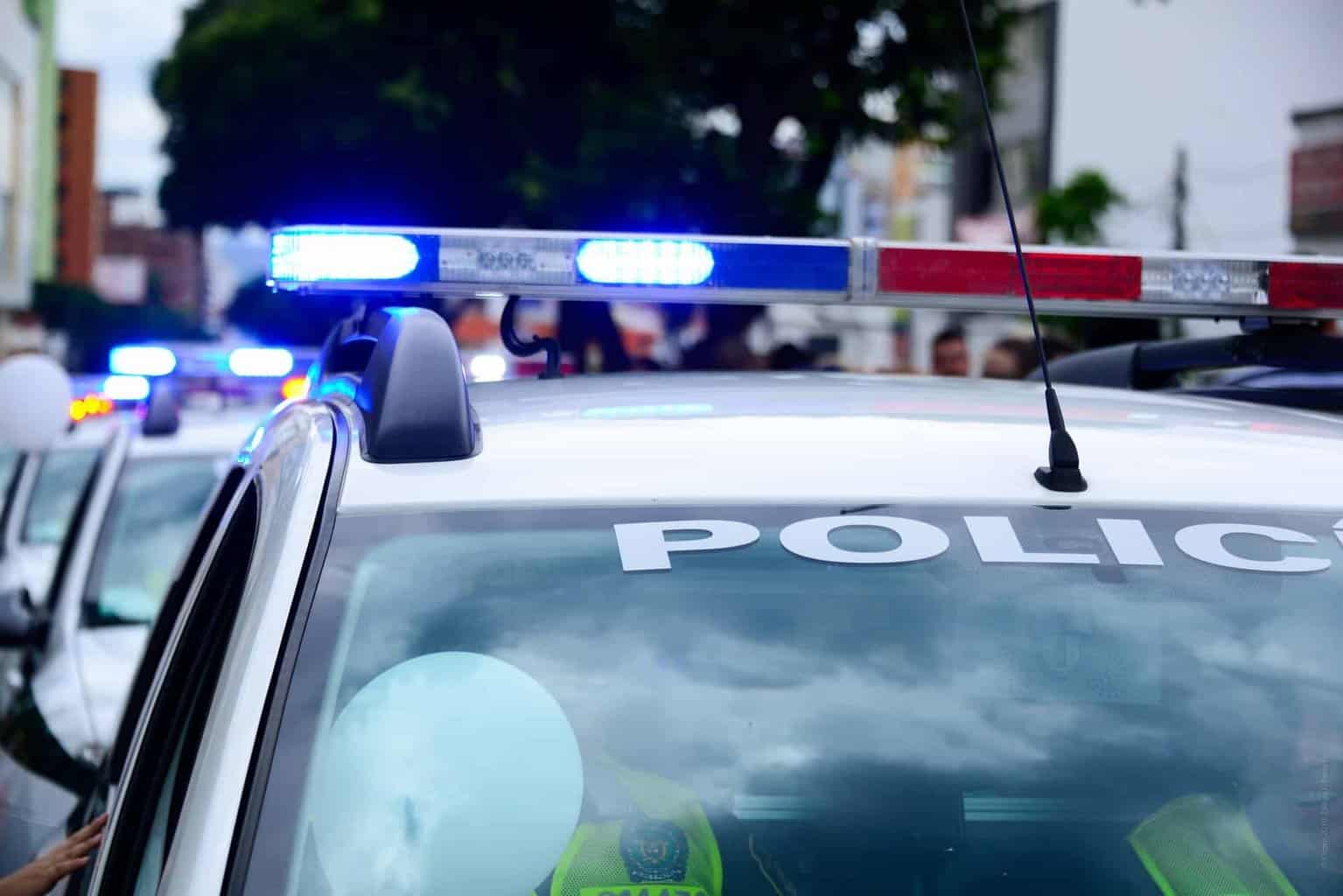 If you do get stopped when you have done nothing wrong, be firm, not aggressive, and ask for clarification of what you did wrong. Ask the officer to give you a ticket and tell them at the same time to bring directions or even have them show you where you can pay the fine right away.
If you were guilty of violating the traffic laws, humbly apologize, accept you may have made a mistake, even if you do speak Spanish, pretend you don't, and you might get lucky.  In neither case should you start off by offering a bribe. If the officer lets you off, you may be OK to offer them a few bucks to buy some drinks with their family. If they want a bribe, they will probably ask for it. Just do not start off the conversation by hanging money out the window; bribery is a crime in Mexico as in our own countries.
Also, depending on where you are stopped, the police have the power to seize your drivers license until the fine is paid. If that happens, go pay your ticket, but it may complicate things if you get pulled over on a Saturday afternoon and you can't get to the office to pay your fine until Monday morning.
Basically, follow your gut and be nice until you can't. Most Mexican police officers are decent people who are just doing their job.
So, is Mexico safe to live and travel in?
If you're proactive in taking a few precautions and personal responsibility, then Mexico will be safe for you. It's a wonderland of sumptuous food, vibrant culture, great climate, and amazing people! Mexico can fulfill your dream of a backpacking adventure or a luxurious lifestyle on a budget.
This is an incredibly diverse country with varied options for the trip of a lifetime or maybe the move of a lifetime. So, go ahead and get exploring!
Recent Posts
link to Best Podcasts to Learn Spanish
Learning a second language is a challenge, especially for native English speakers who have been speaking only that language their whole lives. However, learning another language is a great way to...
link to Learn With Rocket Spanish Lessons
Rocket Spanish Review There are plenty of language learning platforms out there, but none of them are quite like Rocket Languages. If you want to learn to speak Spanish, we recommend you learn with...