We know how unsettling the thought of moving to a new country is!
After all, it's never easy starting over your life at a new place, probably a different culture, and among new people. So, if you're on the hunt for a new "haven," then allow us to suggest one of the standout destinations for expats – Panama.
With living standards close to North America and offering good value for money, the thoughts of making Panama your new home isn't a puzzle anymore. So, in the following sections, we will walk you through the three best places to live in the country.
3 Best Places To Live In Panama
1. Panama City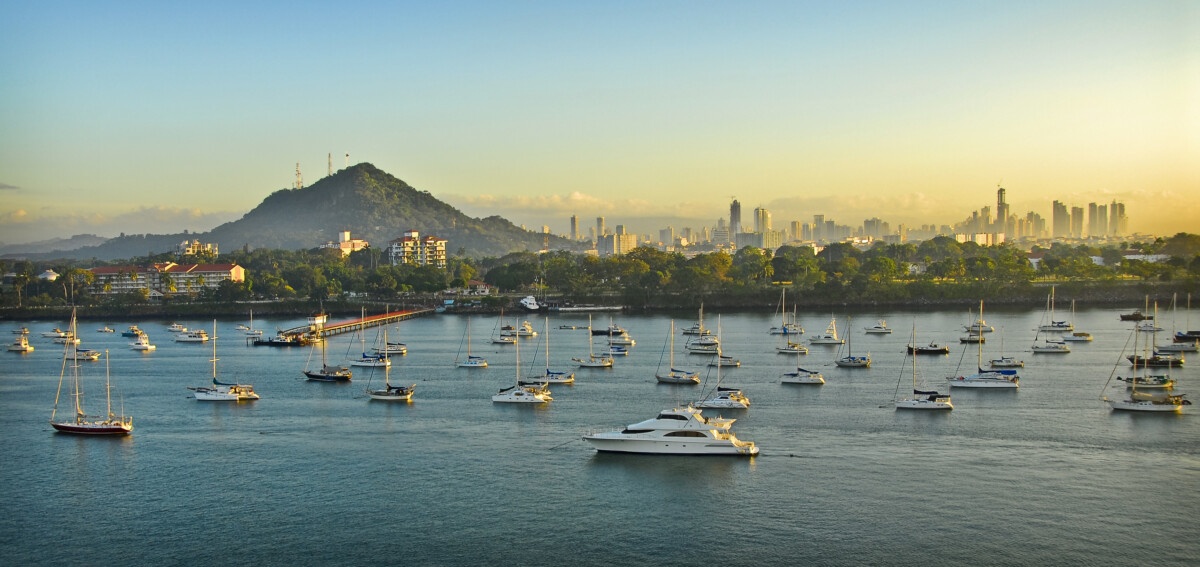 The largest city in the country, Panama City's foundation dates back to 1519 by Spanish conquistador Pedro Arias Davila. Today, it's one of the most significant port towns in the region.
Panama City has a population of more than 1.5 million residing in the metropolitan areas and has emerged as a premier city for banking and commerce in Central America. Likewise, there are many tourist spaces, including beaches and historical sites, that will surely appeal to the tourist part of you!
Apart from the pleasant climate that makes it more than just livable, the city is located at only a three-and-half-hour flight from Miami.
A. Climate
While the weather in Panama City is synonymous with predictability, the climate is mostly pleasant. The rainy seasons span between May and December, marked by thunderstorms and lightning in the afternoons and evenings.
Since the region lies well beyond the hurricane belt, there's no threat per se, except for the mountain areas, which may experience flash floods. However, the increased humidity may cause some discomfort.
In comparison, the dry season is relatively short, lasting between January and April, with average temperatures ranging from 90 to 95 degrees Fahrenheit during the day. It may dip to 75 degrees Fahrenheit at night, while the mountains remain about 15 to 20 degrees cooler.
B. Cost Of Living
Being the capital city, it's natural that Panama is among the most expensive areas in the country. But considering the amenities and transportation, we'd say it's quite a deal!
Renting a two-bedroom apartment in the central areas will cost you around $1,000 to $1,400 or even lower per month on average, but the electricity bills range from about $60 to $150, which is pretty reasonable. One bedroom rents average around $850 in the central areas, and around $550 further out.
A mix of local and imported items in your grocery cart can cost up to $500 per month on average. Plus, the average entertainment costs for two, including movie outings twice a month and dinner four times a month range between $150 and $400. Everything considered, the average monthly costs can well be less than $3,000.
C. Education
As far as education is concerned, you will find both public and private schools in this city. A majority of the private schools are bilingual, employing both English and Spanish teaching mediums.
The higher education sector is headed by the two leading public universities, namely the University of Panama and the Technological University of Panama. Besides, the notable private universities include the ULACIT and the UNADP Open University, among others.
Panama City also houses branches of foreign universities like the Nova South Eastern University of Florida, the Central Texas University, and the Universities of Oklahoma and Louisville.
D. Access
Since Panama City experiences frequent traffic jams owing to the high density of private vehicle ownership per kilometer traffic lane, you may decide against buying a vehicle from the get-go. But the good news is that there are plenty of affordable public transport options.
For instance, a metro ride costs as little as $0.35, while most bus rides are priced at $0.25. The Ancon bus terminal, in particular, transports thousands of people in and out of the city. You may also avail cab services, priced between $4 and $5 even during peak hours. Uber and Lyft operate here also, although I believe only in Panama City.
Panama City is served by three airports, with the Tocumen International Airport (located on the Eastern outskirt) being the primary base, which is a major hub for the Americas and only a three-and-half-hour flight from Miami.
E. Amenities
If you're shifting base from the US, then you will be relieved to know that the country uses either the US dollar or the Panamanian Balboa, which is at par with the former. A lot of US credit cards don't levy additional charges for transactions done in the country. The ATMs are user-friendly, and international wire transfers are pretty convenient.
Other than that, Europe has emerged as a crucial destination for promoting Panamanian tourism, with tax incentives and exemptions being offered to both investors and contractors in this sector.
Healthcare costs are also less, but the system is one of the best in Latin America. Moreover, you will be able to communicate in English in almost all hospitals and clinics.
F. Attractions
Whether you're into art or nature, Panama City won't disappoint you!
You can start off with a walk around Casco Viejo, the historical district of this great city. Museums, beautiful architecture, restaurants, bars, great shopping. Here stick to the "red streets", as the less desirable parts of the city are close by. The area is well patrolled though, so you should not experience any problems. A great place to spend a couple of days to relax and educate yourself about Panama's history.
Aside from the museums, cathedrals, and theaters, there are various beaches, islands, national parks, and mountain towns, all situated within a radius of 15-20 miles.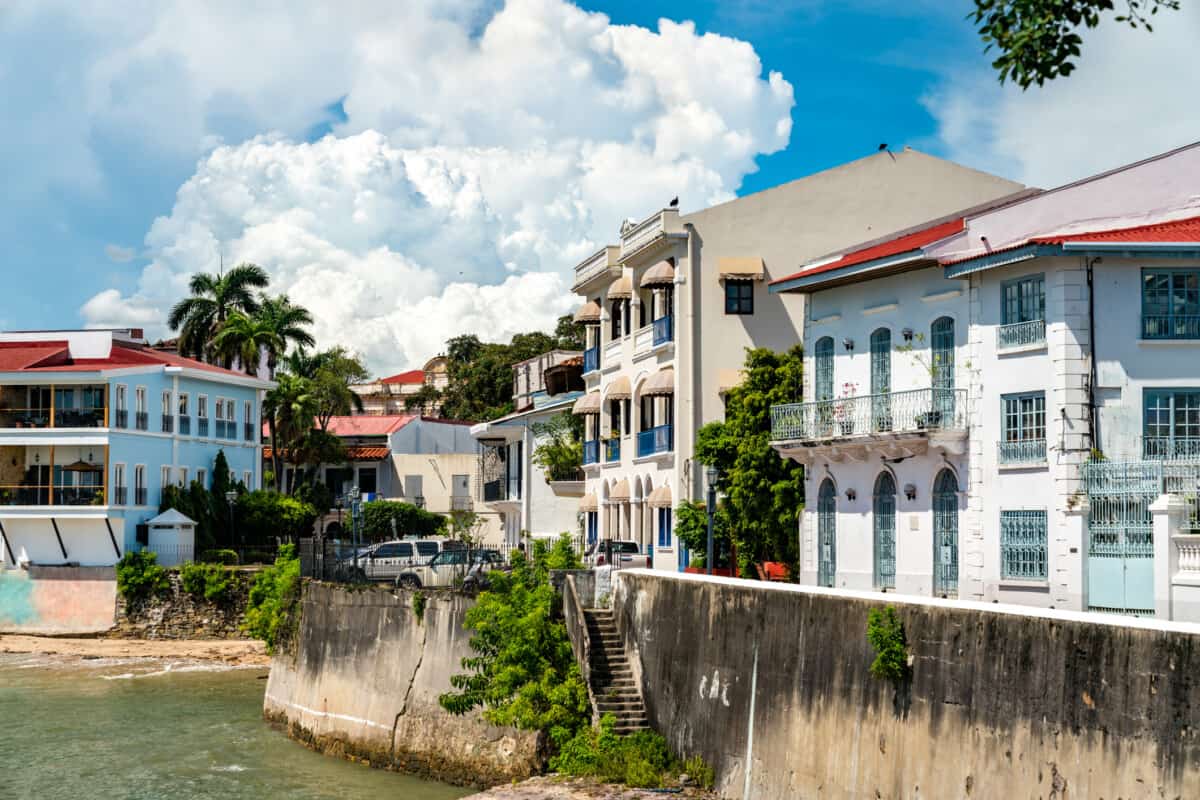 You can also take domestic flights to several island destinations like Cantadora and Bocas del Toro, which offer mountain gateways like Boquete and Volcan. Or, a half an hour ferry ride will take you to the white sand and clear blue waters of Taboga Island.
From numerous water activities to outdoor sports and adventurous activities, there's practically nothing that you won't find here. At the same time, you can keep your taste buds from getting bored, thanks to the ever-increasing availability of different cuisines.
G. Crime
Although Panama is considered pretty safe for expats, you need to take precautions as in almost any big city. Muggings, pickpocketing, petty theft and burglary. Be cautious particularly when withdrawing cash at an ATM for someone following you, don't walk down poorly lit streets at night, the usual stuff. Police patrols are constant and I believe they are less corrupt than in many parts of Latin America.
You may read or hear about the nearby city of Colón, which is at the northern entrance to the Panama Canal. If offered the chance to visit, I would decline as crime rates are extremely high there. It's a beautiful trip there on the train, but that's it.
H. Safety Of Driving
Navigating through the city in peak hours and during holidays can be a daunting task. So, it's advisable to keep plenty of buffer time during these situations. That said, the roads are well-built and won't cause a lot of trouble in normal circumstances.
2. Bocas Del Toro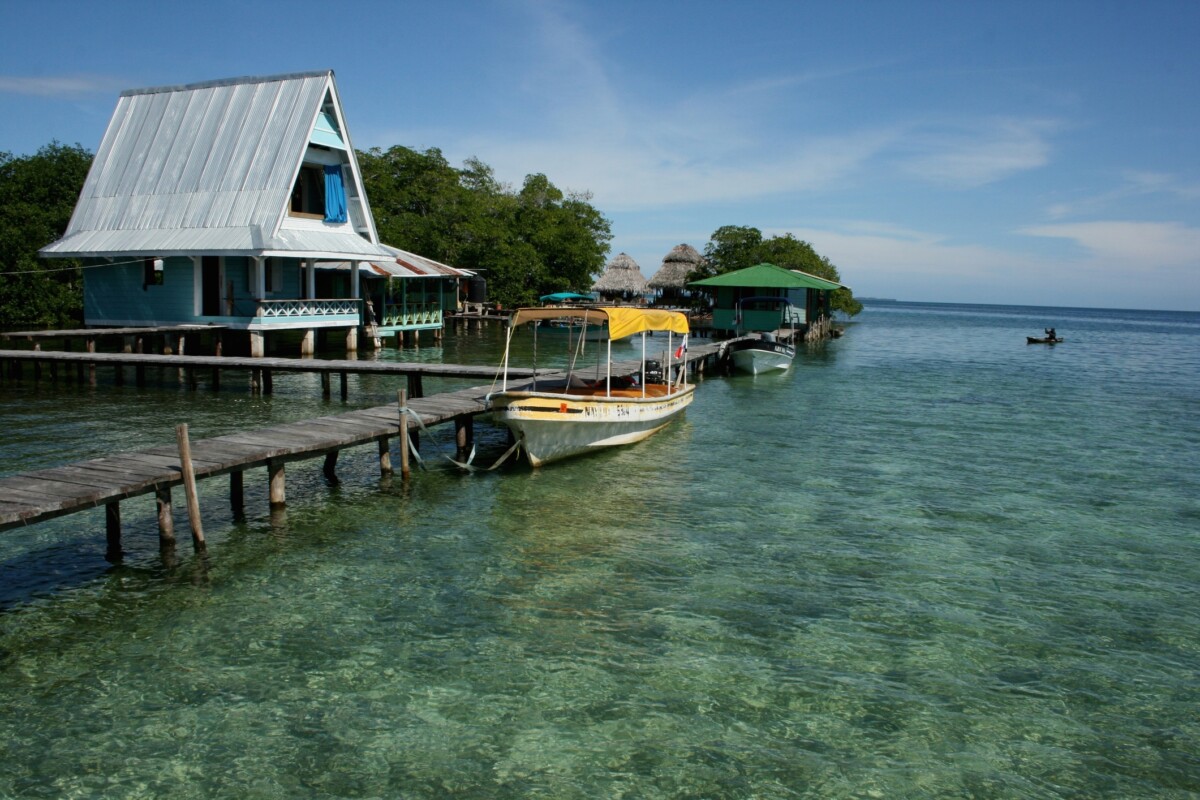 The Bocas del Toro (or Bulls river's mouth) province is situated in the northern part of the country, on the Caribbean coast. It's basically part-mainland and part-archipelago with hundreds of islands and islets, many of which remain uninhabited.
An hour-long flight from Panama City will land you in Bocas, but you can also choose to take the road via the main town of Almirante. The picturesque journey is around 360 miles long and takes anywhere between six and eight hours. Once you reach Almirante, take a ferry or water-taxi for another 30 minutes long journey to Bocas.
It is often hailed as a Caribbean haven with a low cost of living, beautiful beaches and clear waters, and without the threat of being hit by a hurricane.
A. Climate
Bocas del Toro is located about 3m above sea level and has a tropical climate. The year round temperature is fairly consistent with daily highs between 82 and 85 degrees Fahrenheit and lows around 73 degrees. Although there's significant precipitation throughout the year, the months of December, January, February, March, and April being the sunniest and driest, you can expect the other months to have regular periods of rainfall with a great deal of cloud cover.
Humidity levels are high year-round, with the April to November period being the worst, but there really is not a significant variation throughout the year.
B. Cost Of Living
It's worth mentioning that the "island" life of Bocas is quite slow, but you will find most modern amenities. 95% of the economy is based on tourism, and people prefer to spend their retired life in this part of the country.
A couple can comfortably live on a monthly average of $1,500, while renting a small island home. The monthly water bills are often under $10, but electricity can cost an average of $100 per month.
Groceries can be relatively expensive as they tend to be in a lot of small island towns, and will run a couple around $500 to $600 a month. With the right mix of local and imported items, an individual should be able to get by on about $350 per month.
There are some fully furnished apartment style-homes and condos with Wifi and air conditioning up for grabs. For example, at the time of writing, July 2021, a modern, fully furnished, two-bedroom, one-bathroom apartment with balcony, 660 square feet and a shared garden terrace rents for $550 per month.
On the other hand, small homes and apartments are often rented out at less than $500 a month. You may even hire a house help at about $5 an hour for cleaning, laundry, and cooking.
If looking to buy a place, I always advise people to rent first for at least six months. Also, there are often complications when buying on the Caribbean side of Panama. I will try and devote an article to this, but beware!
C. Education
The education scenario here is largely different from Panama City, or any other metropolitan area for that matter. Among the prominent names are the Spanish language schools 'Spanish by the Sea' and 'Habla Ya Spanish' on Isla Colon.
However, there are quite a few institutions offering courses on ecology, conservation, sea animal protection, and surfing. Both elementary and higher education involves traveling to the cities.
D. Access
One of the primary modes of transportation in and around Bocas del Toro is water taxis, costing around $3 per ride. But we'd strongly recommend getting a bike for daily commute (disclaimer: don't bike on the water).
There are cab services to help you go around the Bocas town at $0.60 to $1. You may also opt for local buses and vans that depart every two hours, but these services are irregular.
If you need to go shopping for goods not found locally, then you would head to David, a city about four and a half hours away, or all the way back to Panama City.
E. Amenities
Practically anyone can travel to Bocas to live in the islands. Over the years, a lot of people, both elderly and young, have chosen this place to either retire or run small businesses.
High speed internet enables the running of remote businesses, along with being able to subscribe to your favorite streaming services.
The expat community is mostly found around Isla Colon, running their B&B or deli, wine, and sundries shops.
Now, the Bocas town has an inexpensive public hospital that's equipped with basic services like x-rays, dental work, and some lab works. Anything more, and you'd have to travel to Panama City or David.
F. Attractions

Turquoise water, white sand, and lush green palm trees are what best describe the beauty of Bocas. The sun shines bright between 6 AM and 6 PM, but you may well spot clouds setting in after 2 PM. Then there's the UNESCO World Heritage Site of La Amistad International Park.
But don't miss out on exploring the majestic underwater world and indulging in snorkeling or paddleboarding.
Besides, navigating through the remote mangrove islands to reach floating bars and restaurants certainly works wonders for your appetite!
G. Crime
With very low instances of crime, Bocas del Toro is one of the safest provinces in the country. But if you plan to visit as a tourist, we'd offer the usual advice against carrying valuables, credit cards, and important documents while touring the islands.
3. Boquete
We now move to the small mountain town of Boquete in Chiriqui district. Widely regarded as the country's 'breadbasket' due to its fertility, the scenic beauty and pleasant climate account for this town's habitability.
Moreover, Boquete is only a 40 minutes ride away from David, Panama's third-largest city and the commercial hub of the region.
A. Climate
Boquete is located at the height of around 1,200 meters above sea level, making the climate absolutely perfect in this part of the world.
Without fretting about heavy rains or snow, people can enjoy the cool nights with a temperature that remains around 60 degrees Fahrenheit, so you can snuggle under a warm blanket in winters, while a ceiling fan regulates the warm air in summers when the temperature ranges from 75 to 85 degrees Fahrenheit. The rainy season is from May to November, especially September. The altitude means that humidity levels are more comfortable than in the coastal areas.
B. Cost Of Living
The living costs here are 30 to 40% lower than that of the US and Canada. Renting a two-bedroom, two-bathroom home will cost around $800 to $1,200 per month. You can find places even cheaper, I saw one-bedroom apartments around $350 to $400 per month.
The electricity bills hardly cross the $150 threshold, and the grocery bills can be limited to $500 per month. Beer is about $1.20, produce is cheap, meat prices are reasonable. Even with four restaurant dinners and two movies a month, the cost of living can be well below $3,000, in many cases closer to $2,000.
C. Education
There are around four private schools and a couple of public schools in Boquete, but most of them emphasize Spanish communication. For tuition in English, you would need to go to David, as we said, a 40 minute drive. Not exactly practical, but if you insist on an English instruction, there is not much else. If you're going to live in Panama, you should get your kids educated in Spanish anyway.
D. Access
Aside from private vehicles, you can choose to travel by local buses that cost around $0.50 per ride. A typical taxi ride around the town would set you back by $3 to $6, so consider renting scooters or bikes for your leisurely post-work travel days.
Connection to David mostly depends on the half-hourly bus service ($1.75) from 5 AM. There are also shuttle services (including boat) to Bocas.
E. Amenities
Like most of Panama, Boquete doesn't alienate expats, who are either living a retired life or have chosen to live the "countryside life" while working in David. The four-lane road offers smooth access to the city, where two top-rated private hospitals and the affordable public healthcare system takes care of the residents of this area.
Furthermore, the rise of tourism activities has opened up opportunities for establishing local eateries, spas, fitness and spiritual classes, with large influences from Europe.
F. Attractions
A 45-minute drive will take you to Los Cangilones de Gualaca, which allows you to beat the heat with its natural river pools and shady picnic spots. Or, if you're feeling adventurous, take a 2-hour long, bumpy journey early in the morning to Panama's highest point at 11,398 feet, the top of Volcan Baru.
But before that, stroll through the local coffee farms, which produce some of the world's finest coffee. In fact, there's a dedicated coffee festival, the La Feria de Boquete that takes place during the summer months.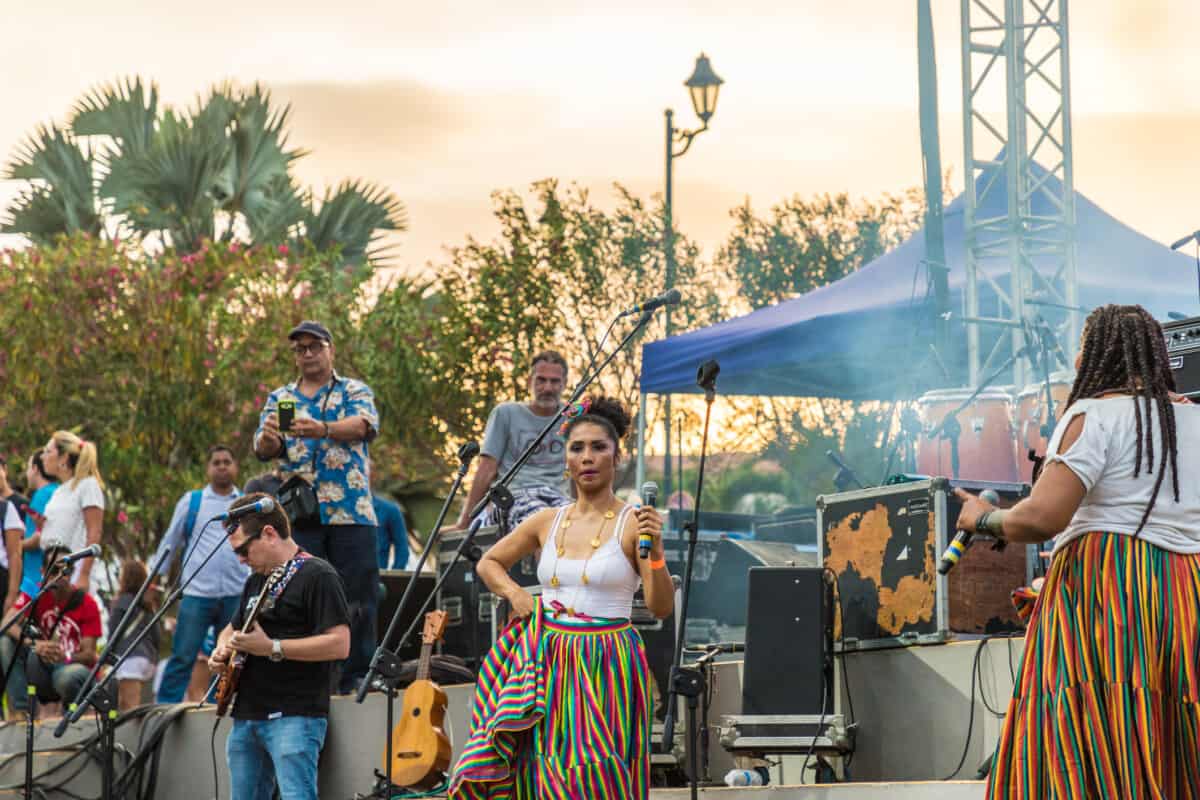 Apart from that, soak in the beauty of nature with the loop drives, and get that adrenaline rush with activities like hiking, rock climbing, and water rafting.
G. Crime
Small towns are generally safe, and Boquete is no exception. However, don't rule out the occasional cases of theft and burglary. Take the same precautions that you would anywhere.
H. Safety Of Driving
Holidays and celebrations aside, driving in Boquete is an easy job as there's only one main road without any traffic or congestion.
Final Words
So, what do you make of Panama?
If you ask us, we'd say it's a friendly and safe country, providing both urban and rural lifestyles. The numerous places of interest will make sure you never get bored. Plus, the lower cost of living in most parts will definitely make moving worth it.
Signing off by wishing you a safe journey!
---
---